COLLECTIO
N - Azulejo
Designer Andrii Rudenko is not the first to be inspired by the aesthetics of azulejo, a Portuguese glazed ceramic tilework. However, it was he who discovered the way to apply these famous tiles not only in the facade walls and interiors but also in furniture decoration.
Author: Andrii Rudenkoi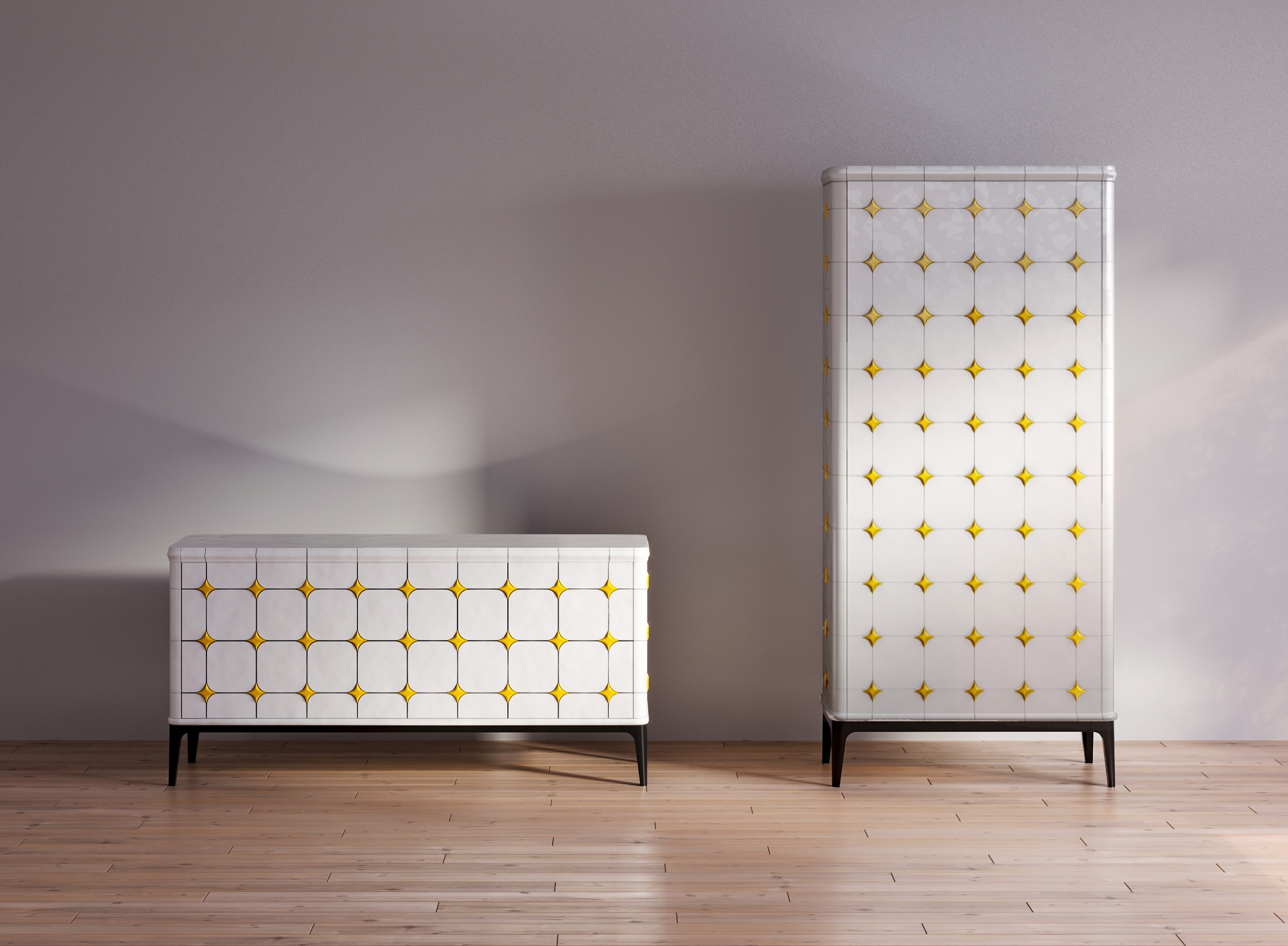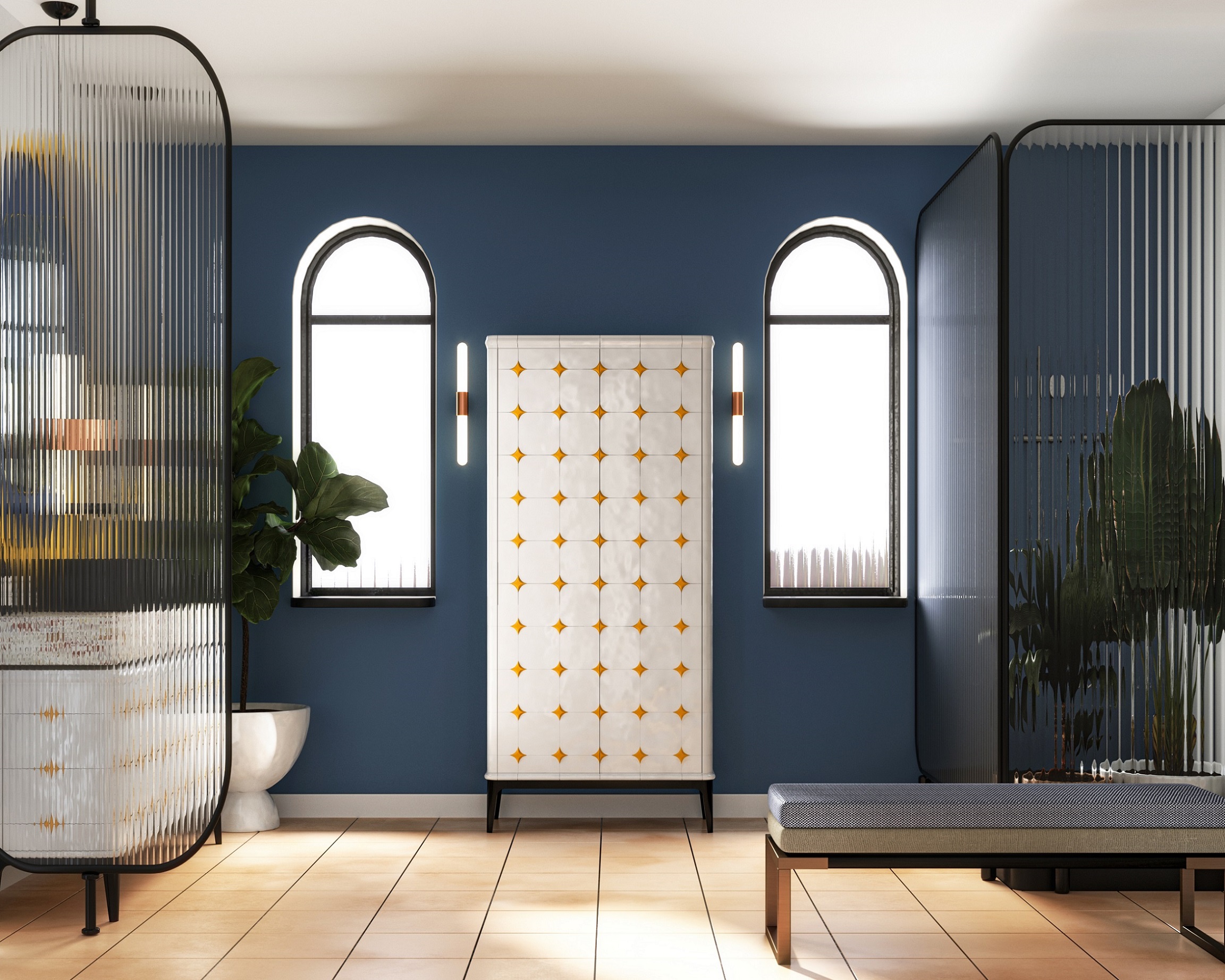 Azule
jo
Author: Andrii Rudenko
Since it is technologically impossible to lay out the furniture facade with actual ceramic tiles, we had to resort to imitation, which is not visually different from the original technology. Each tile is made of MDF and covered with actual glaze. Thus, we reproduce all signature features of the style and also reach practicality and durability. The color combinations of white tiles allow you to get a wide variety depending on the interior's requirements.
Azule
jo
Author: Andrii Rudenko
Tile imitation integrates organically into the bathroom as a facade decoration of the vanity unit, which can be used as a sink cabinet and a separate item for storage. Because of the moisture-resistant MDF coating with ceramic glaze, the object is comfortable with humidity.
The Azulejo collection cabinet, decorated with imitation of the famous ceramic tiles, looks bright and unexpected in the interior. The color variations of the inserts between the tile squares enhance its accent or adapt to the primary color palette instead. Due to the quality of materials and accessories, item's durability and functionality are not inferior to its aesthetic properties.