COLLECTIO
N - Greenhouse
The collection emerged out of the desire to create systems for storing not only necessary things, but also for keeping house plants. Simple shapes and the functional concept of the container gained exquisite conciseness owing to designer Valery Kuznetsov's interpretation.
AUTHOR: Valery Kuznetsov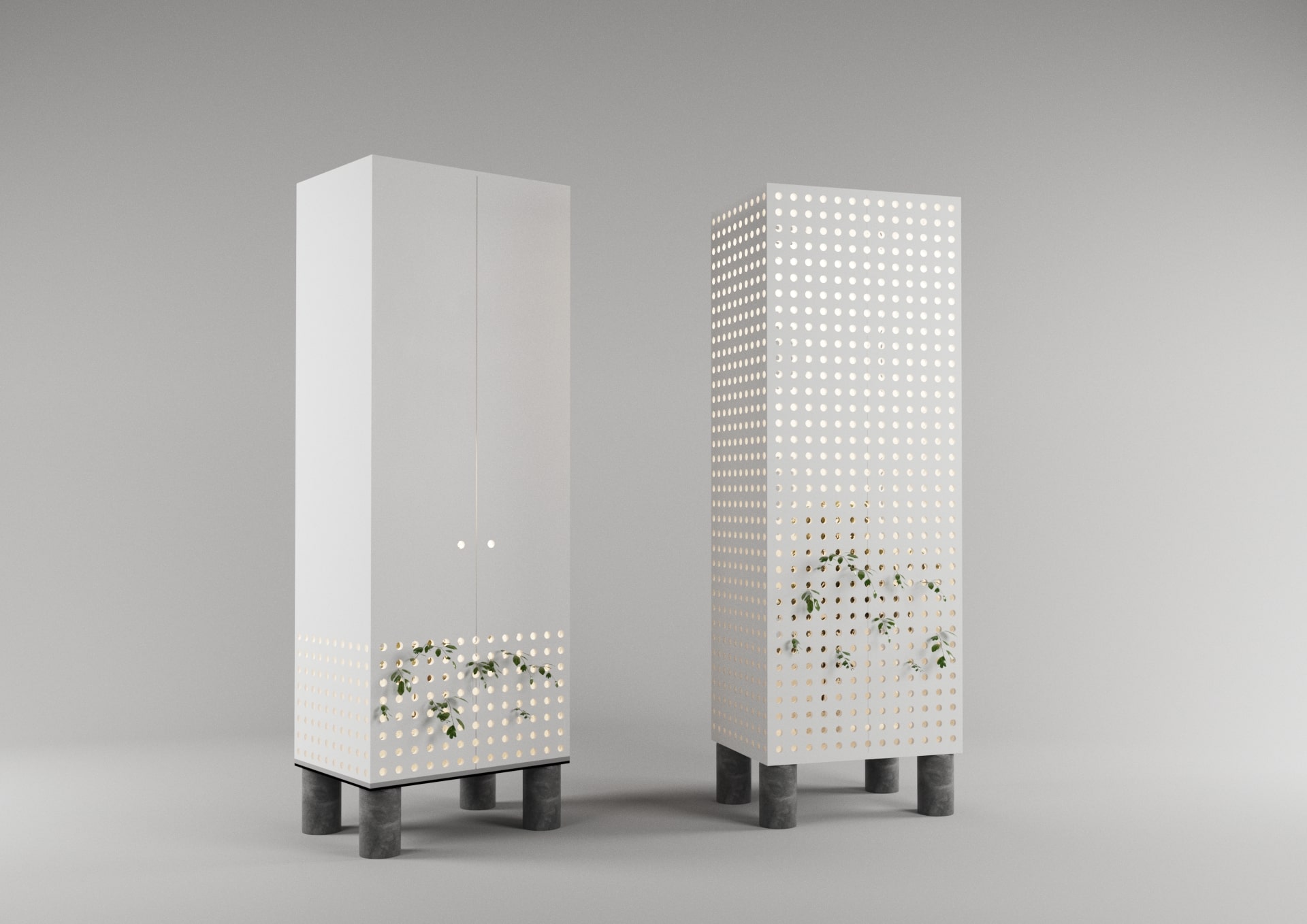 Greenhou
se
AUTHOR: Valery Kuznetsov
The perforation serves for ventilation and, at the same time, is a decoration of the façade. The simple shape is emphasized by the legs of bizarre configuration, due to which each item becomes an inseparable part of a private or public interior. Each item is equipped with phyto illumination that creates comfortable conditions for plants and serves as an additional source of soft light penetrating through the perforations of the panels.