Collectio
n - Islands
The aesthetics of the Islands rug collection is in sync with the contemporary Urban Ethno trend. Each rug is designed by the famous Ukrainian artist Kristina Gaidamaka, who successfully works as a designer for textiles. The artist's vision transforms traditional Ukrainian symbols, pictures of flowers, and birds into contemporary images as if they are decomposed into digital pixels.
Author: Kristina Gaidamaka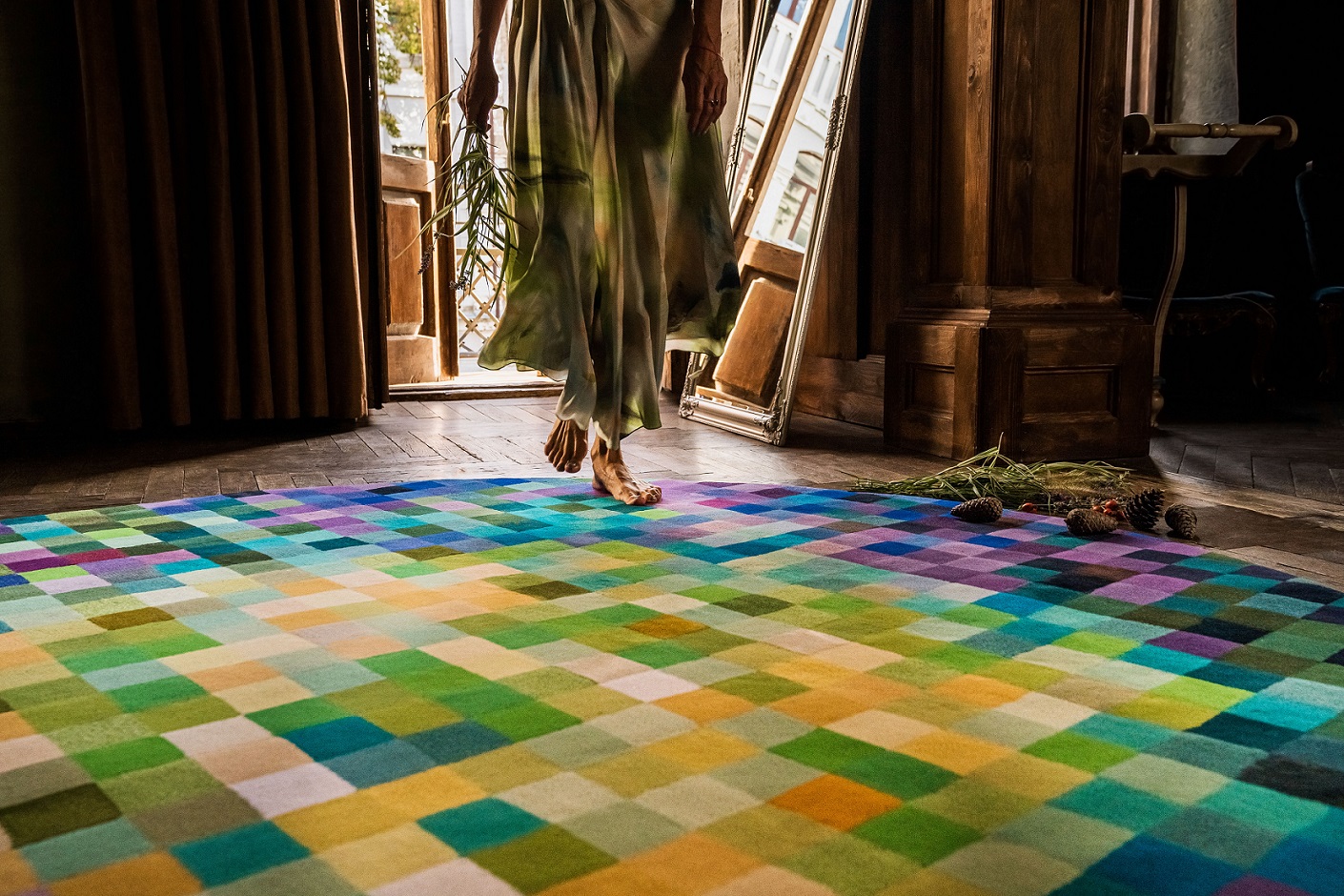 Urban
Etno
Author: Kristina Gaidamaka
Colors and lines seem to radiate the eternal energy of the earth, water, sky, sun... Thanks to the manual tufting technique, expressive drawings become voluminous, while natural New Zealand wool appears softer and fluffier, and viscose added in some «pixels» of the patterns make the rug even more expressive.
Urban
Etno
Author: Kristina Gaidamaka
«This collection is the embodiment of the dream of escaping to your own island, even if it is an inner island. Cornflower-blue, green, orange, lemon, lilac, peach, apple red, sunny yellow... Each rug uses more than 100 colors and shades! Imagine it's not just fragments of fluffy pixels, but a mosaic of life and joy, the emotions we need so much today,» says designer Kristina Gaidamaka.