The round shape of the rug resembles a family hearth or a lawn for relaxation. It allows you to accommodate a small friendly company, arrange a romantic date or sit comfortably with a glass of wine on rainy evenings by the fireplace. So, the carpet functions as a bright accent in the interior and a favorite cozy place to relax, like an oasis in the middle of the city's concrete jungle.
Price: on request
Limited edition.
Product upon request.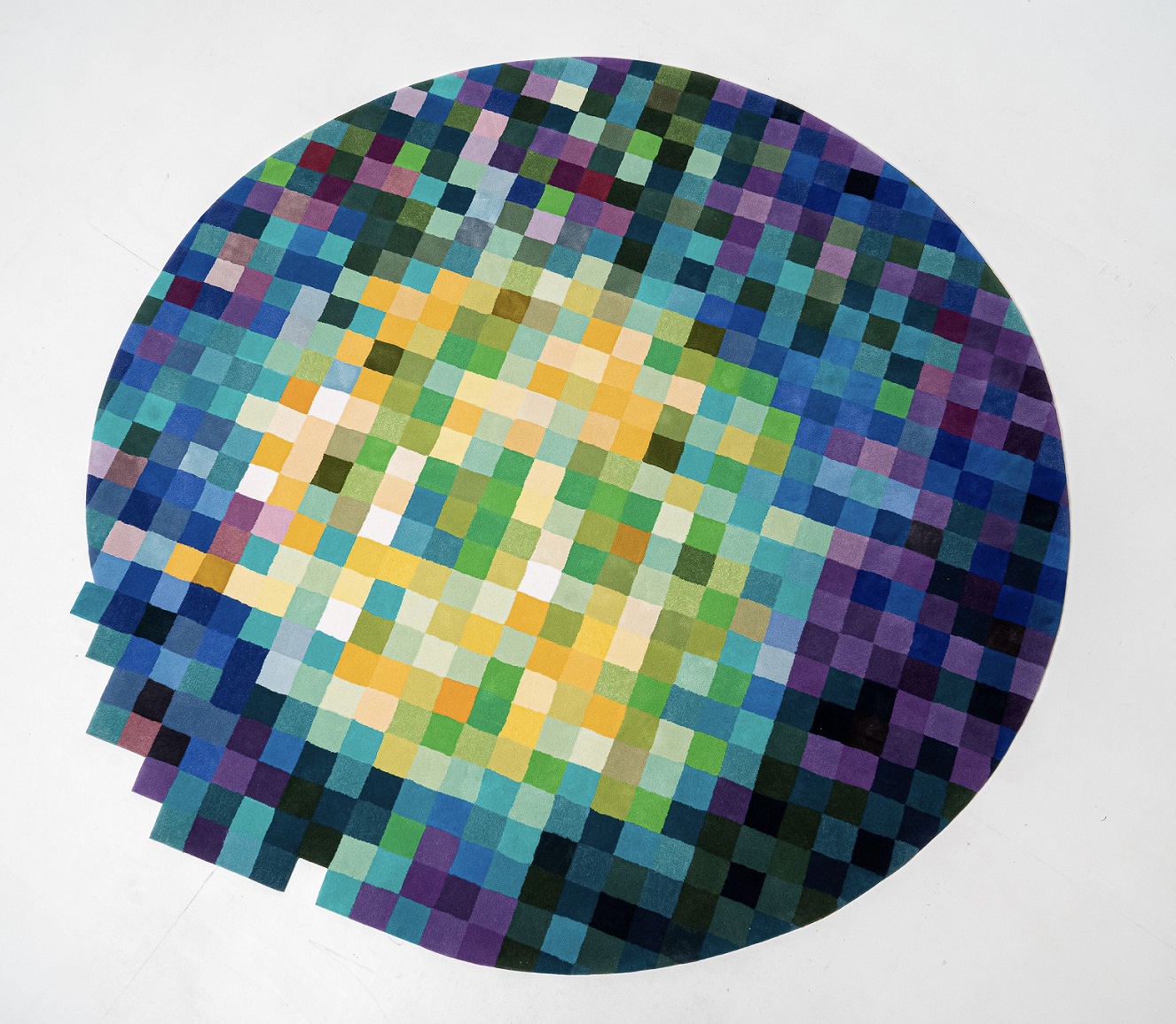 View Gallery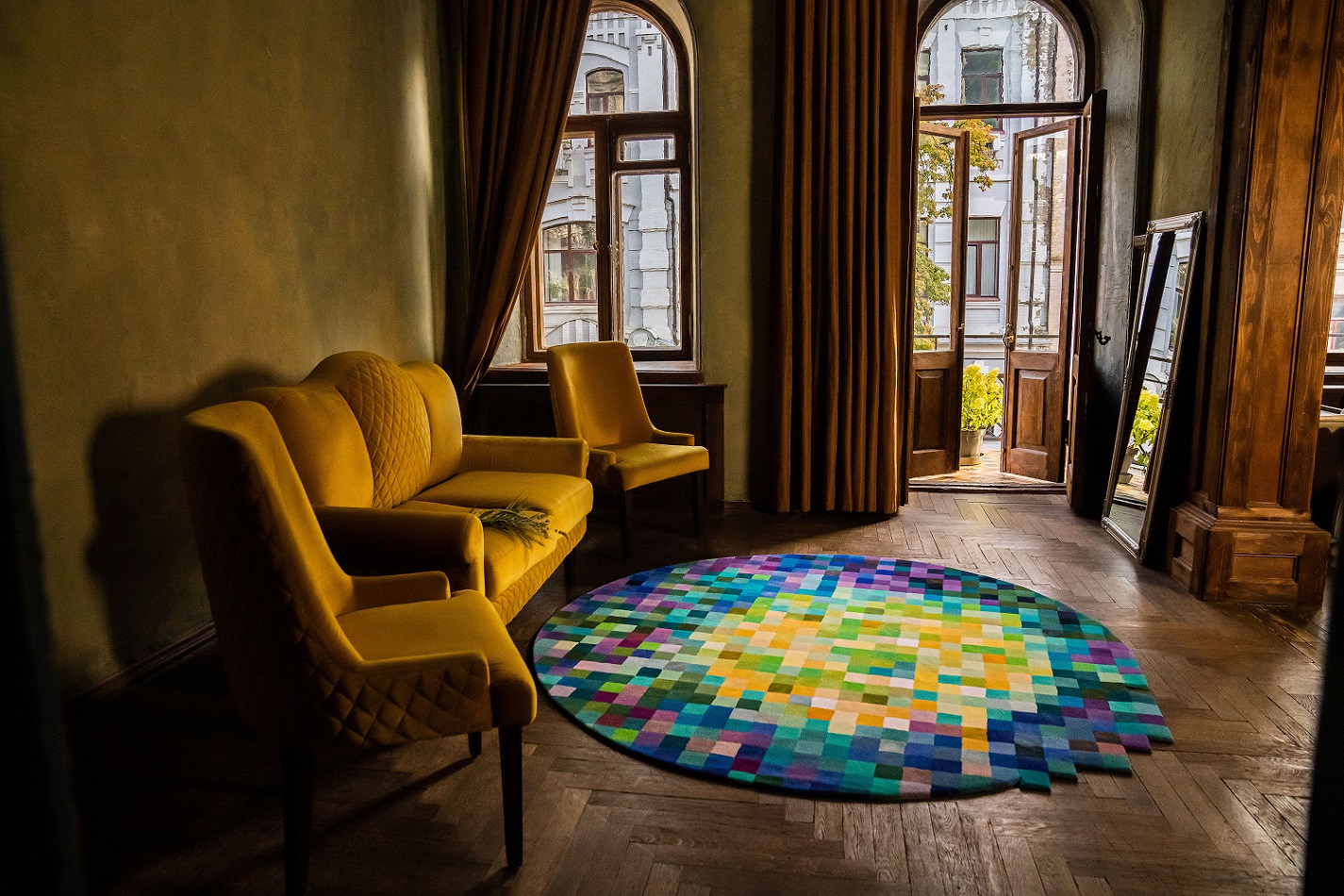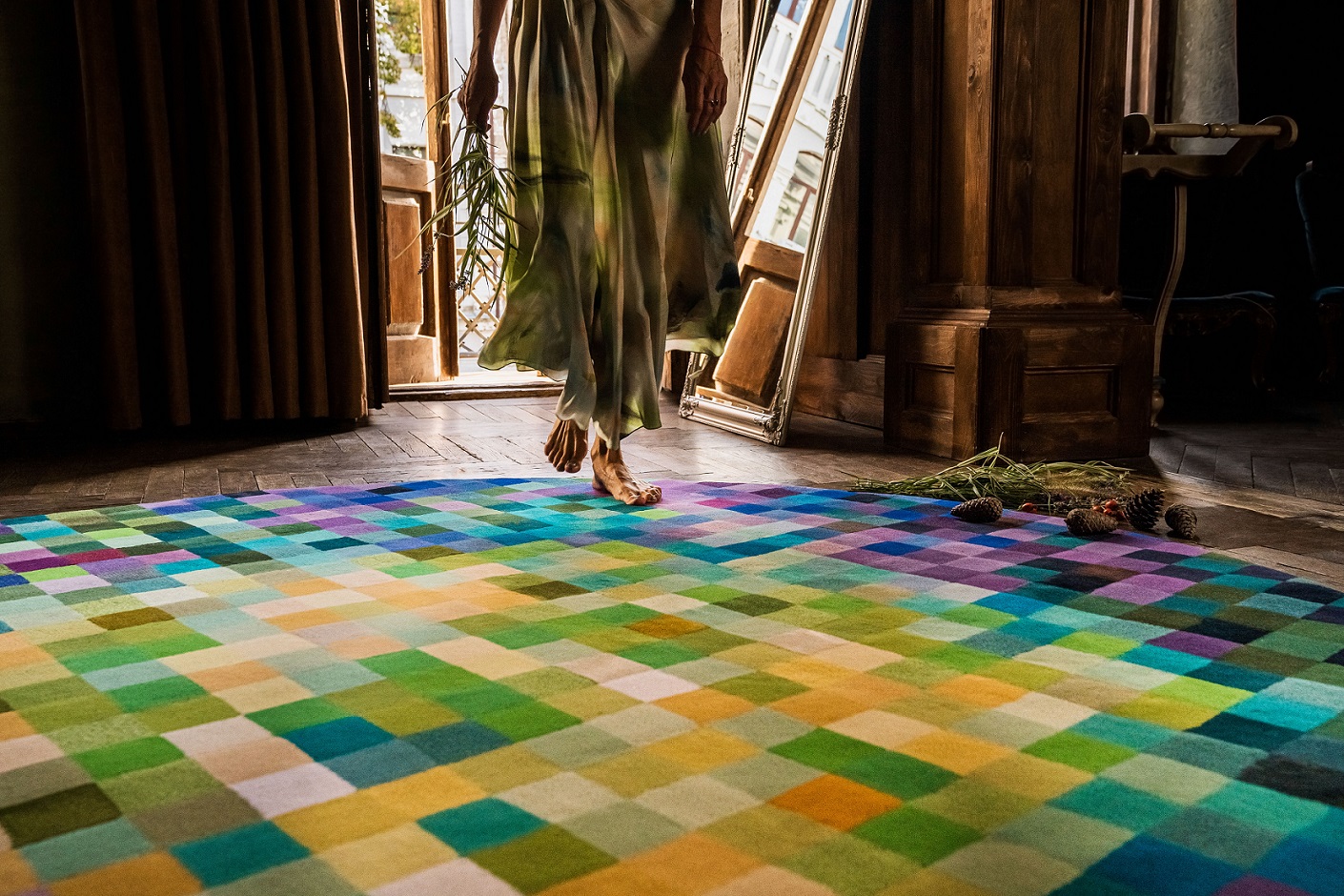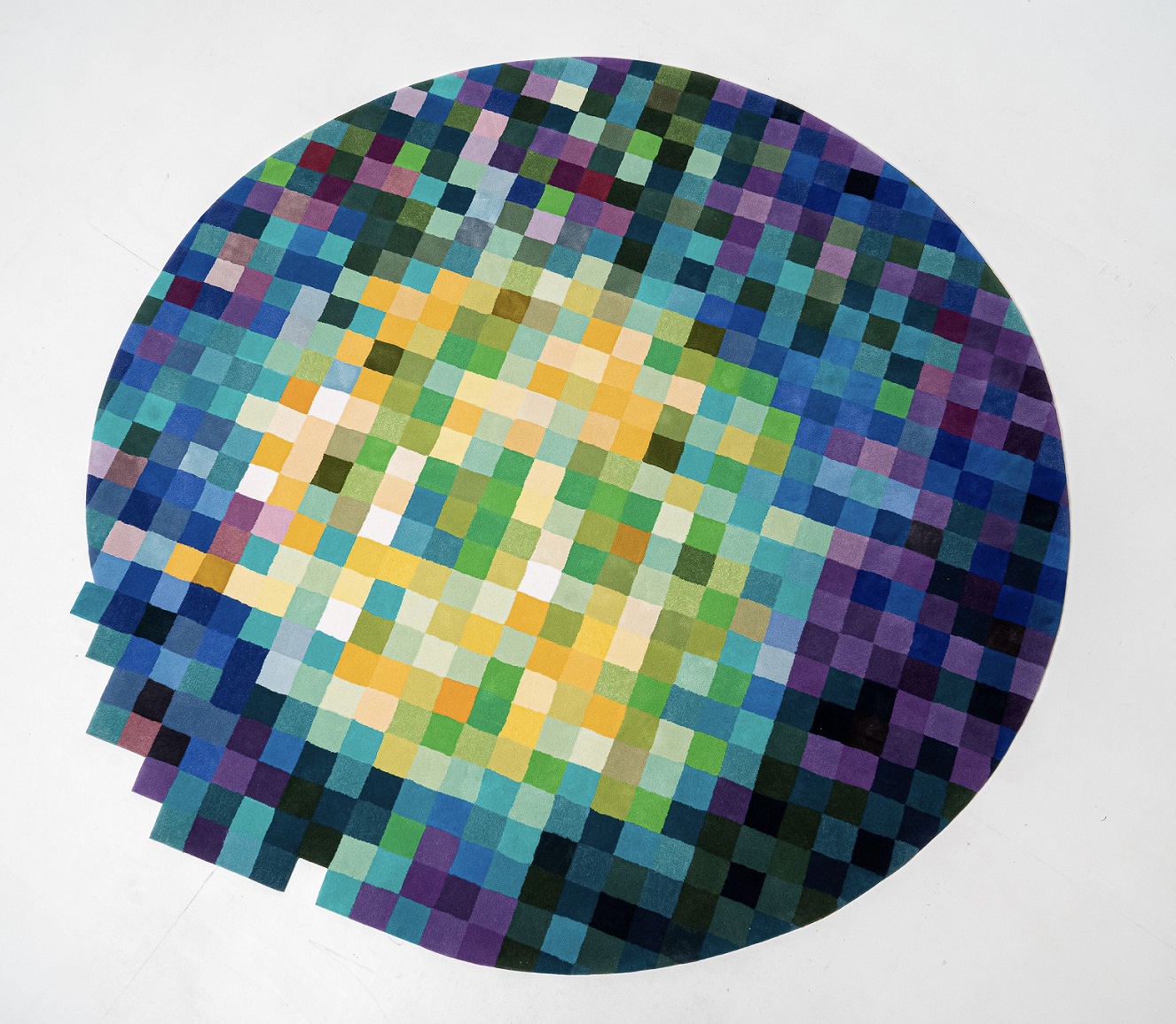 mosaic of life and joy
Author: Kristina Gaidamaka
Description
«This collection is the embodiment of the dream of escaping to your own island, even if it is an inner island. Cornflower-blue, green, orange, lemon, lilac, peach, apple red, sunny yellow... Each rug uses more than 100 colors and shades! Imagine it's not just fragments of fluffy pixels, but a mosaic of life and joy, the emotions we need so much today,» says designer Kristina Gaidamaka.