Bar cabinet BreakFree — is a visual-emotional breakthrough into another dimension.
The idea of the portal materialized in the piece of furniture that is able to reveal another reality to the owner of a bar cabinet, stimulate an emotional drive, and decorate the interior with an extraordinary sculptural shape.
Price: on request
Limited edition.
Product upon request. View Gallery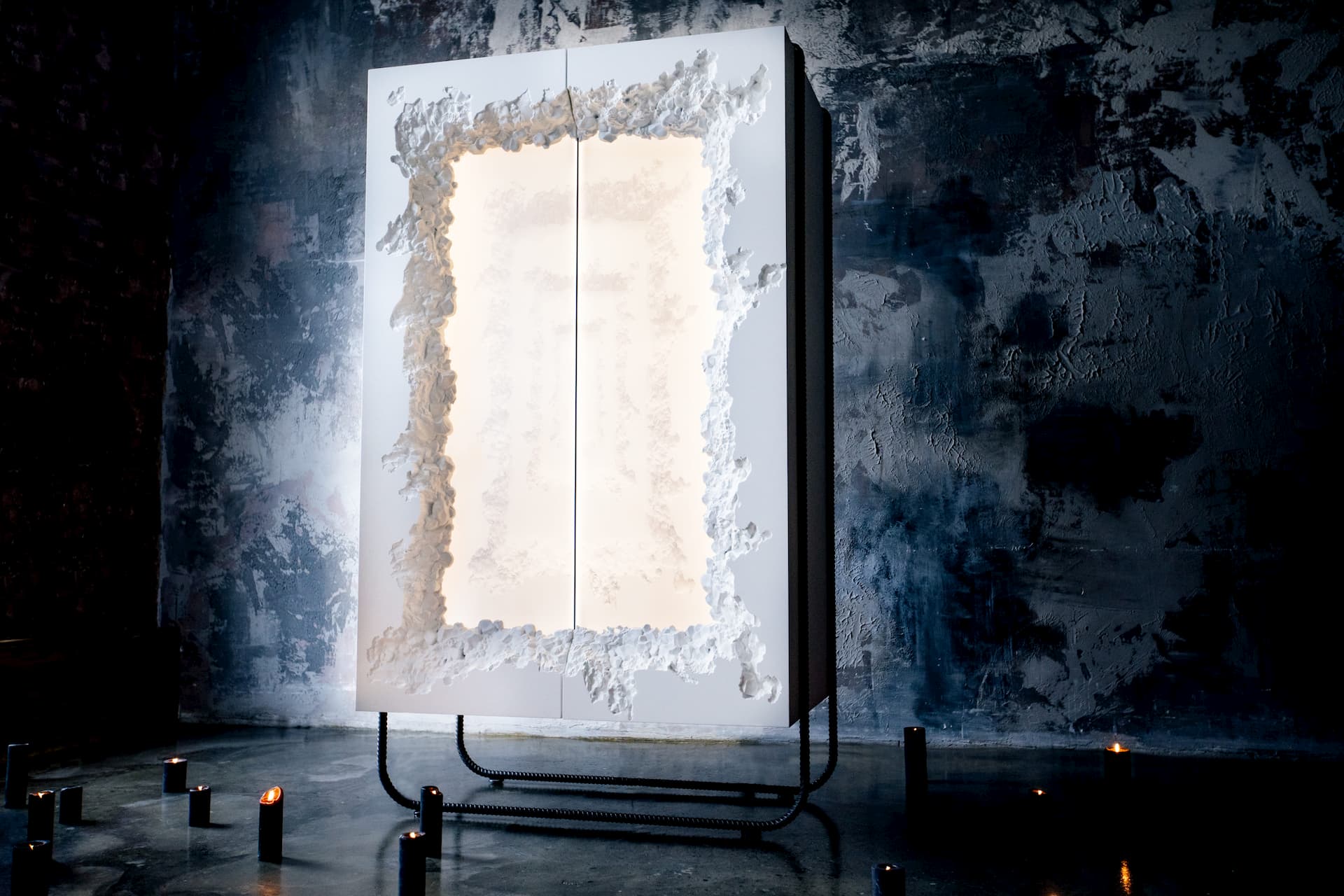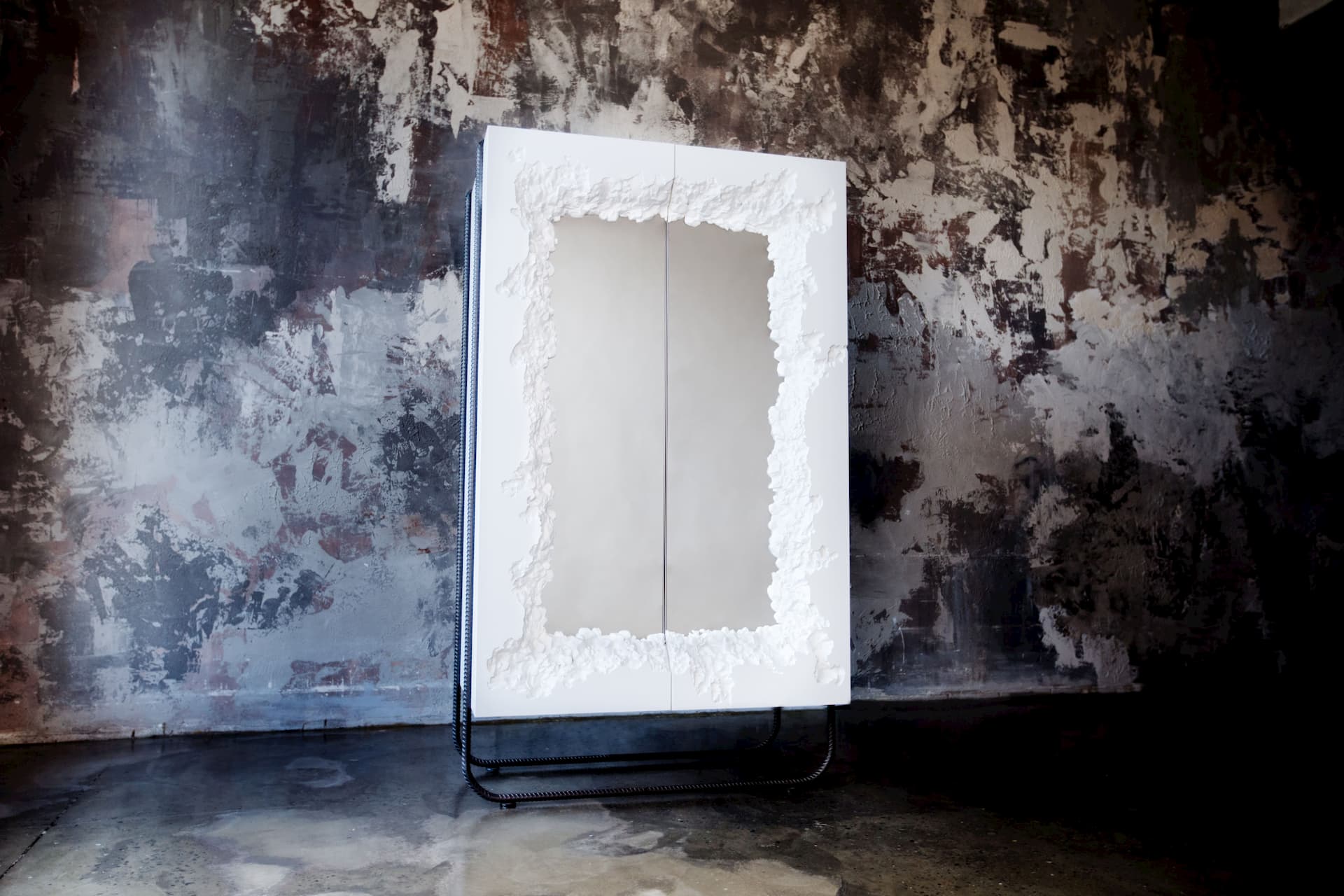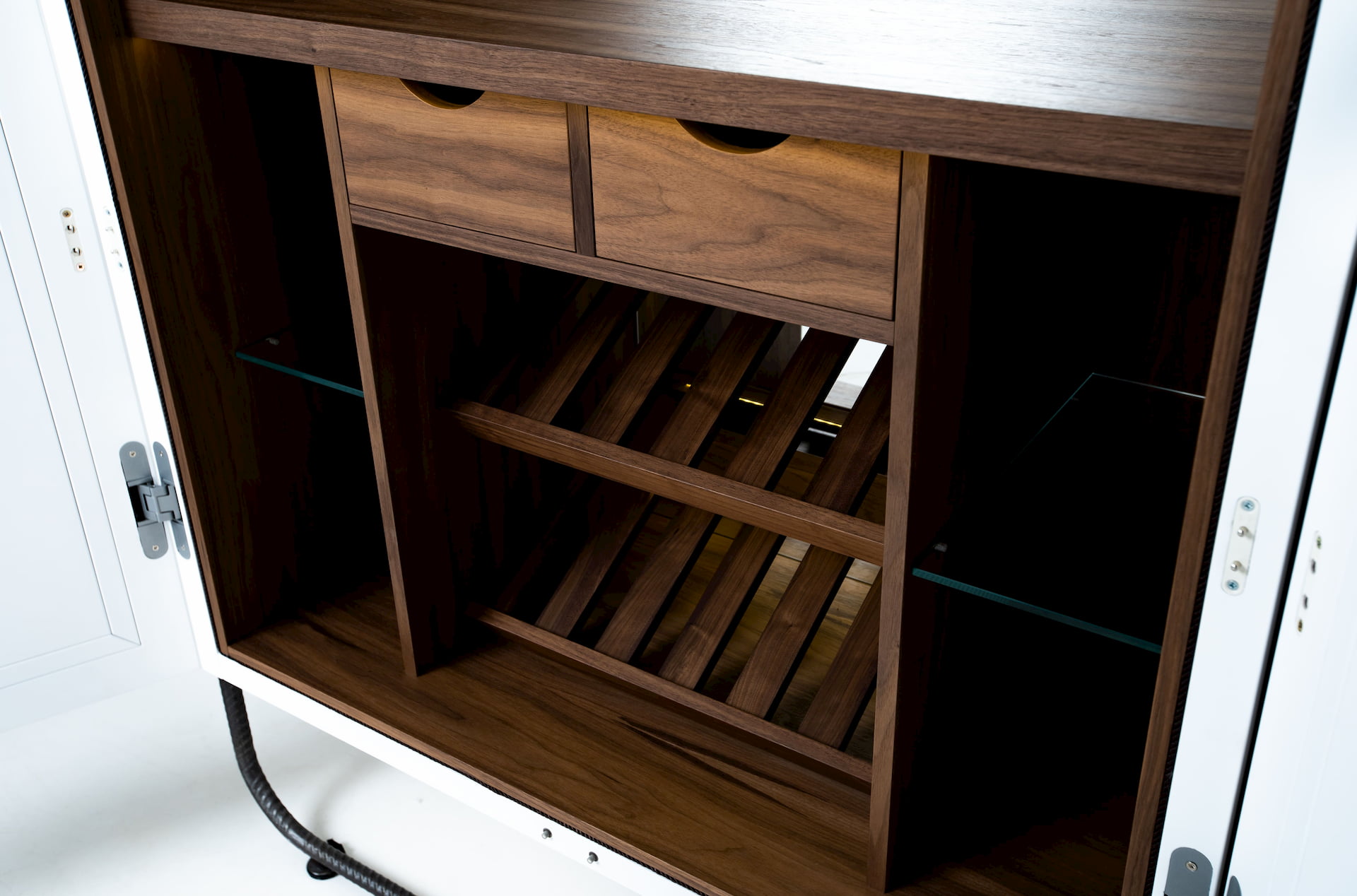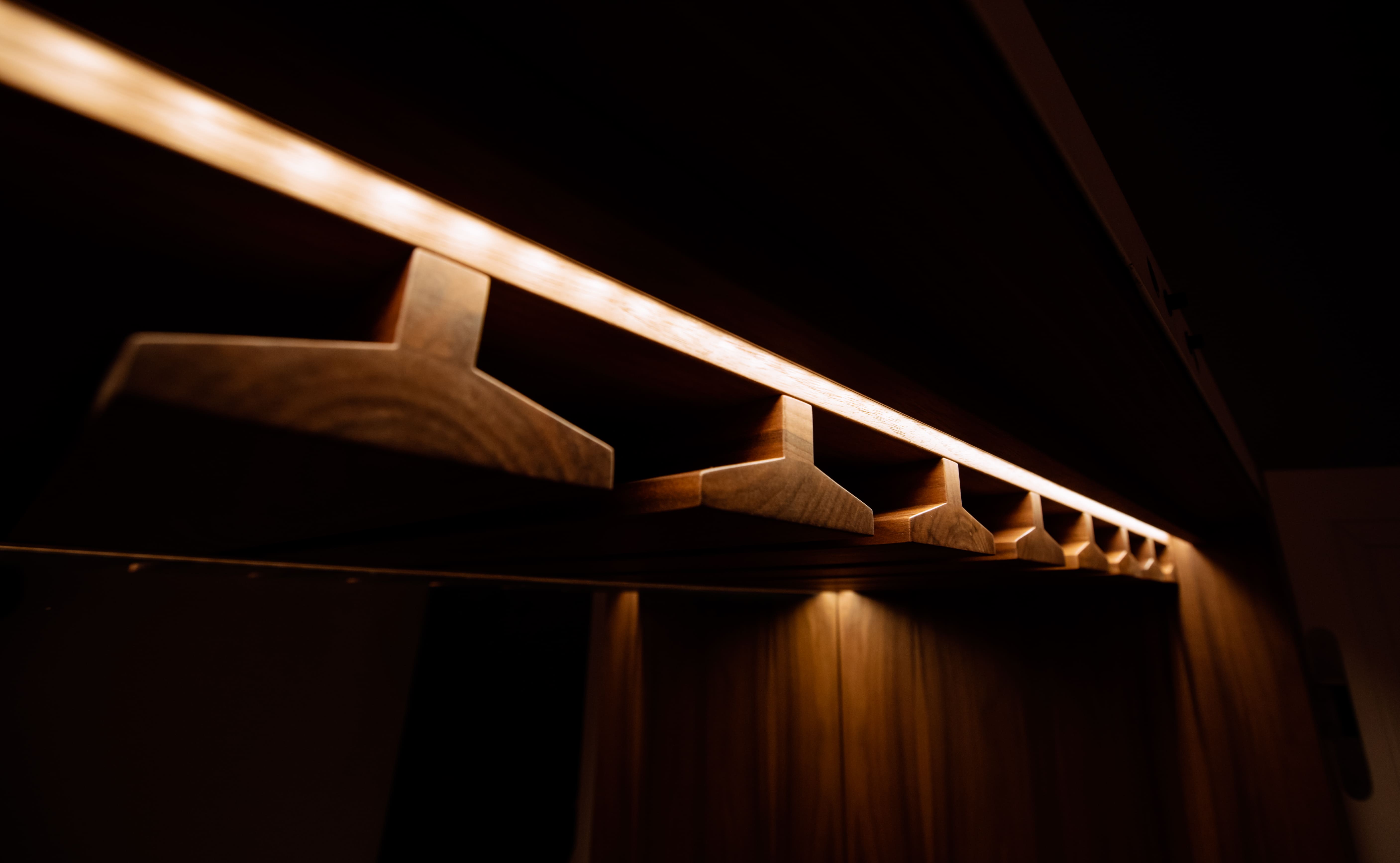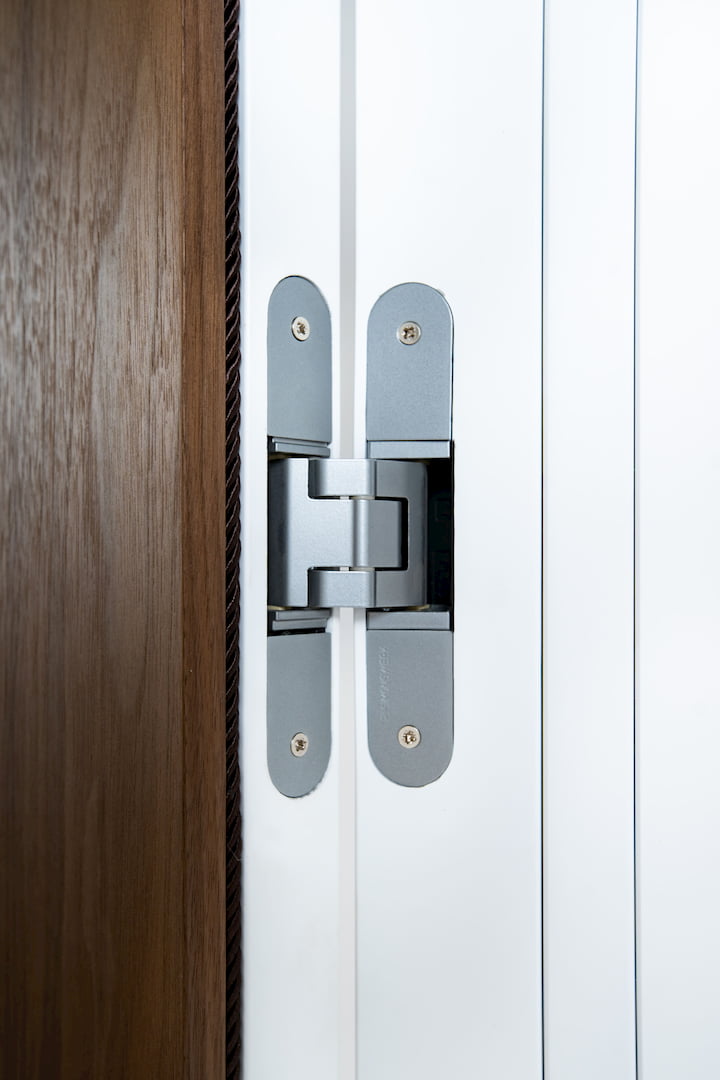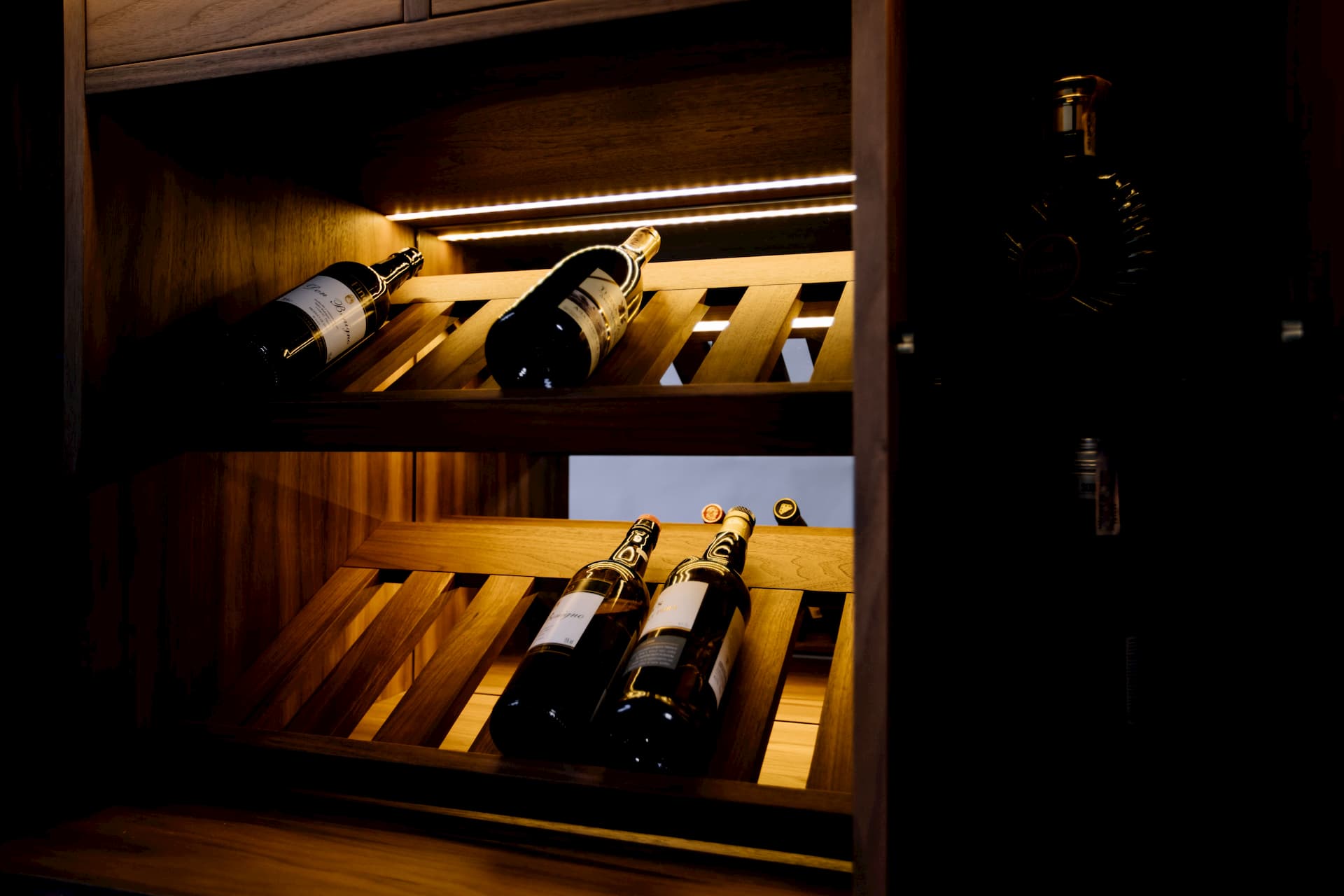 Style Futurism Lo5
Description
With the help of the remote control, with each press of the button, the mirror on the front of the cabinet turns into a hologram, which simultaneously serves as a picture and illumination with the effect of bright and dim light in the interior, which in the complex becomes a portal to another dimension.
Asymmetrical elements of the facades resemble fragments of geological rocks or fragments of Martian landscapes, and holographic mirrors entice "cross the border" of the emotional portal. Hologram upon the client's request. The cabinet can be modified from a bar cabinet to a wardrobe.