An airy array of the «bubbles» covered by glass makes a dynamic contrast of shapes, like a layer of puffy cream in a cake. Due to its height and form, the item can function as a coffee table and add positive energy to your interior.
Price: on request
Limited edition.
Product upon request. View Gallery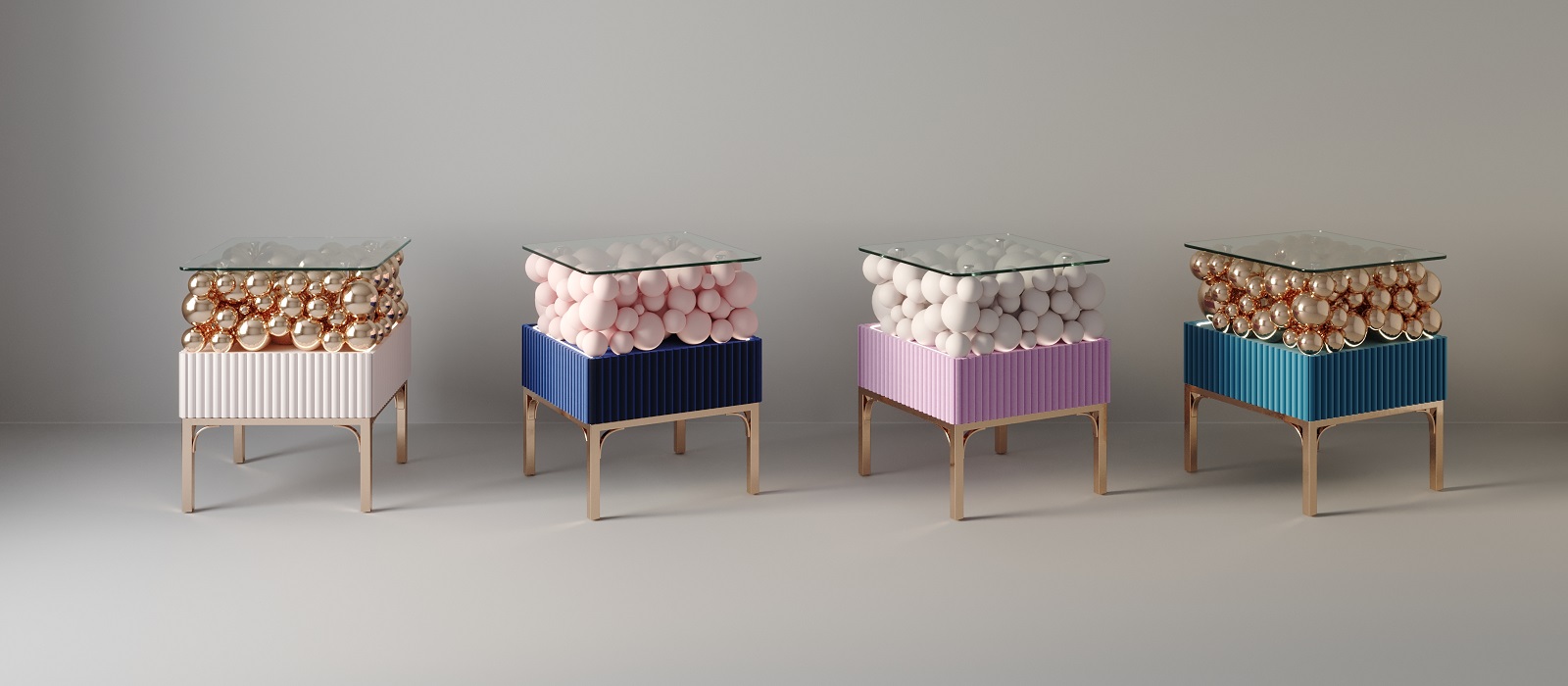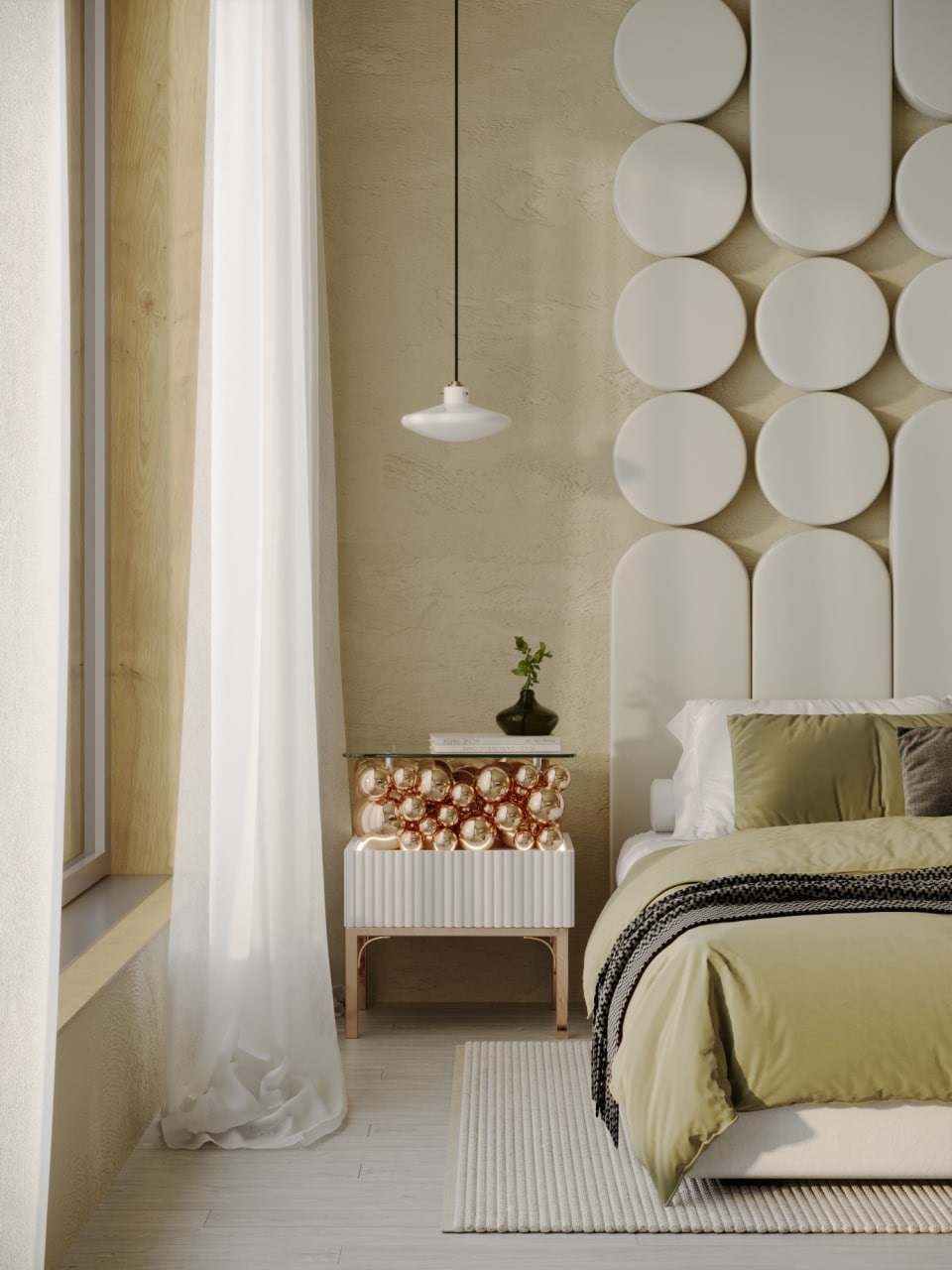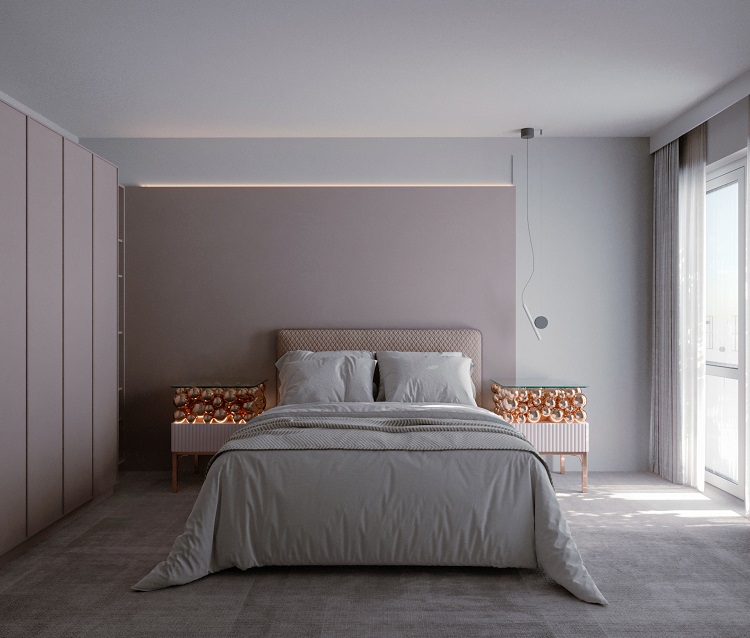 Bedside table
Author: Andrii Rudenko
Description
The "Bubbles collection" is an example of an emotional design that appeals to our inner child. The collection is inspired by excitement from childhood, provoked by the first reaction to rainbow-colored soap bubbles and pink bubble-gums. Colour palette: pastels and pure, rich colors and textures, gloss and matte coating of the facades.