An airy array of the «bubbles» masking the load-bearing console between the two functional cubes of the cabinet creates a dynamic contrast of shapes, like a layer of puffy cream in a pastry.
Price: on request
Limited edition.
Product upon request.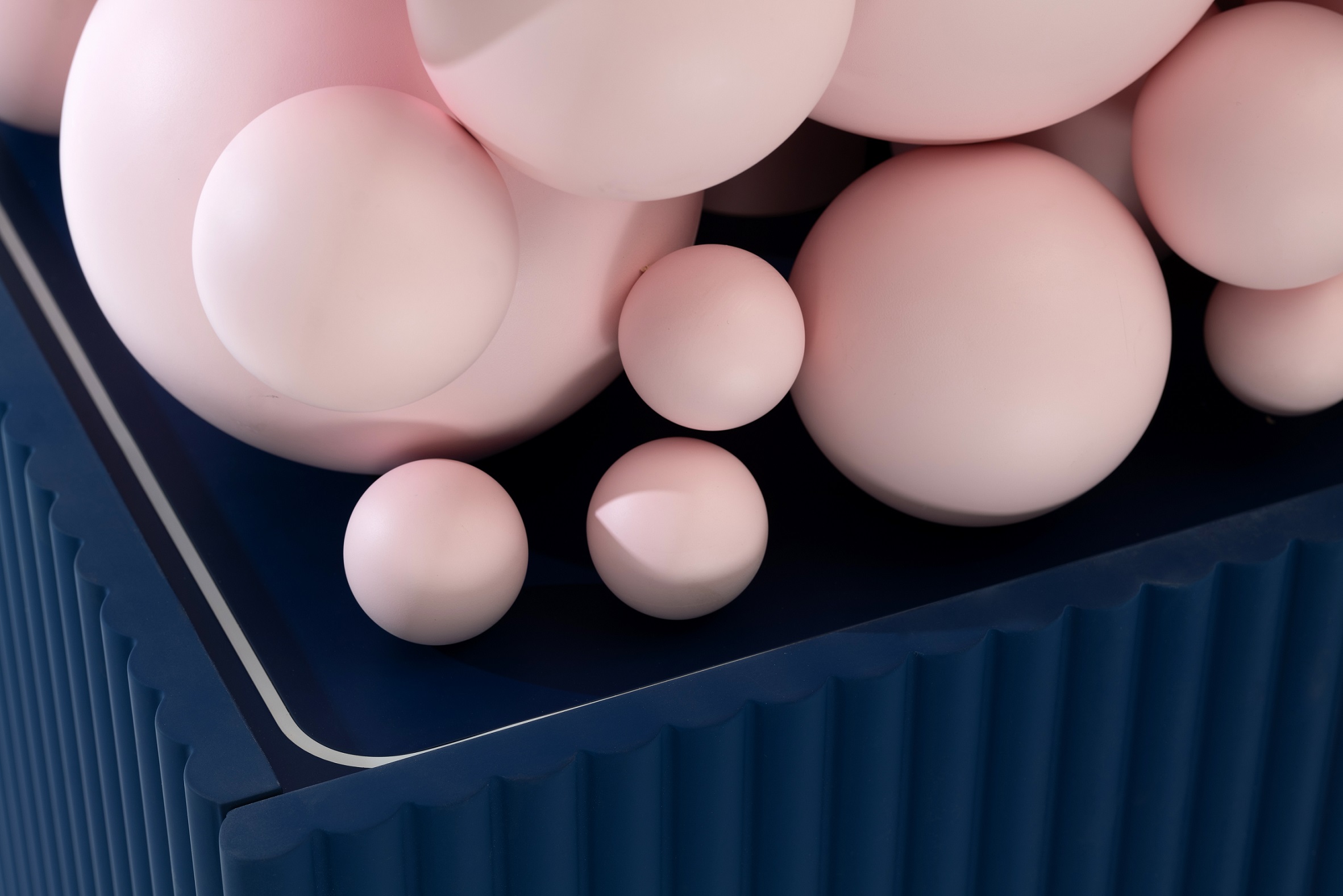 View Gallery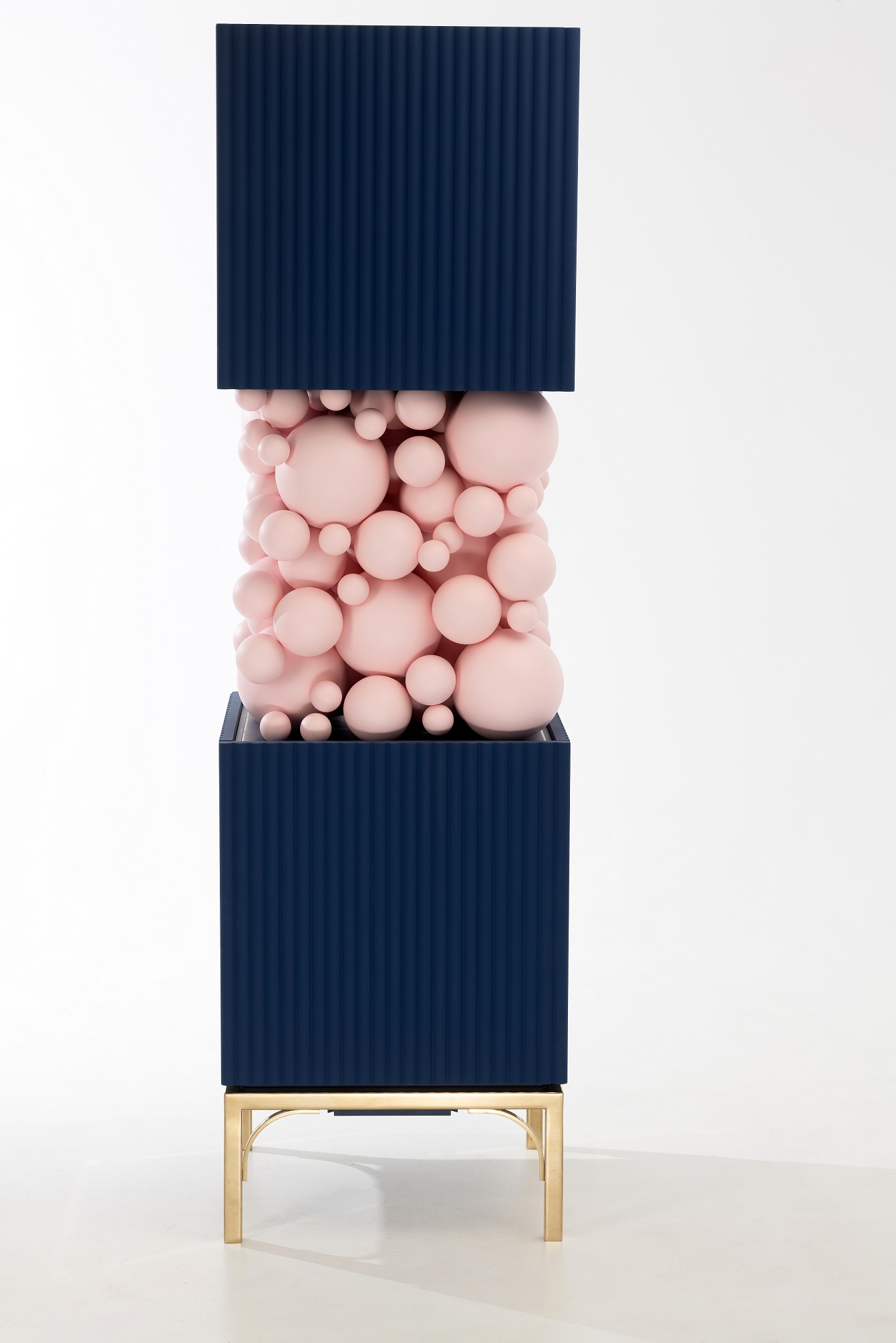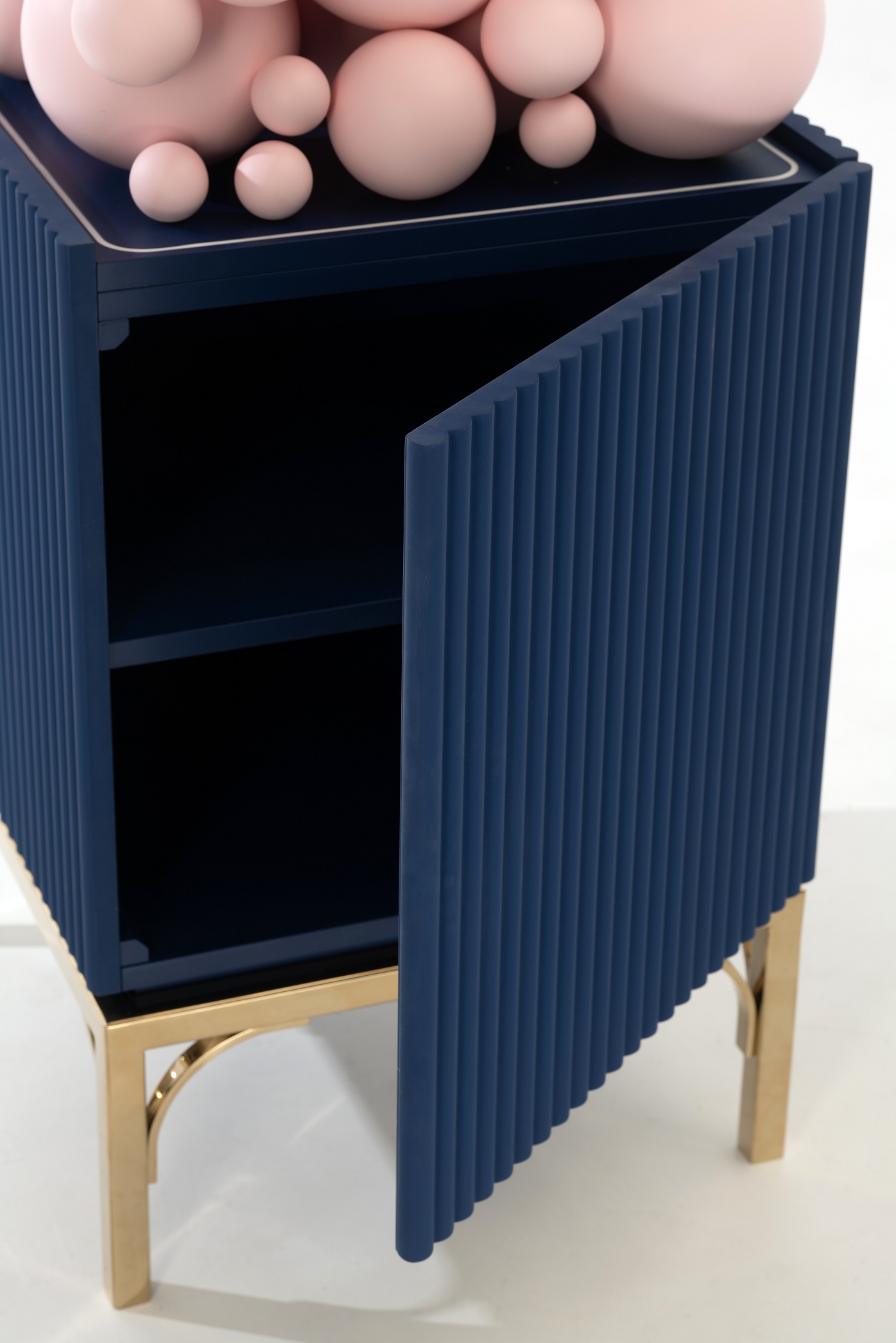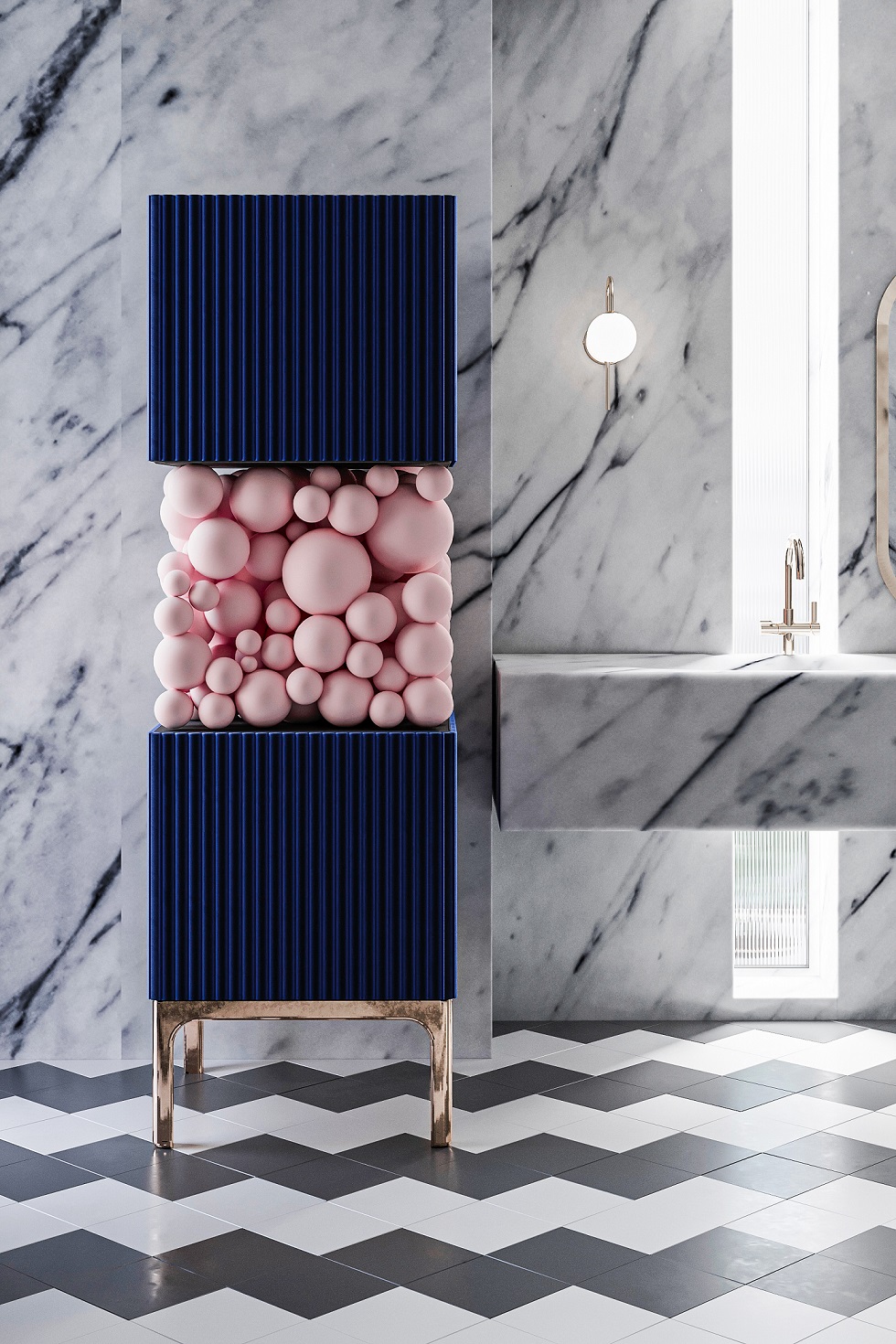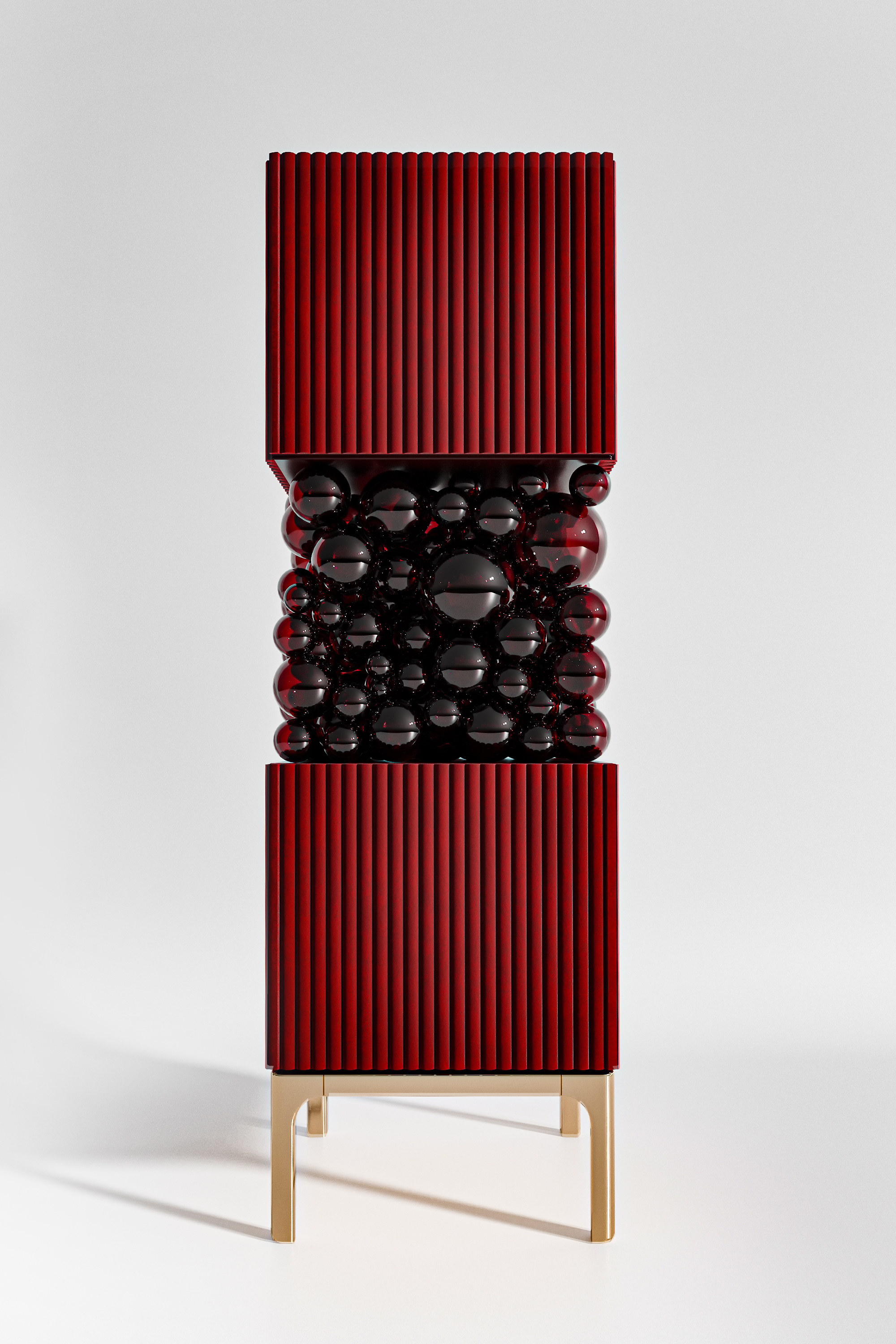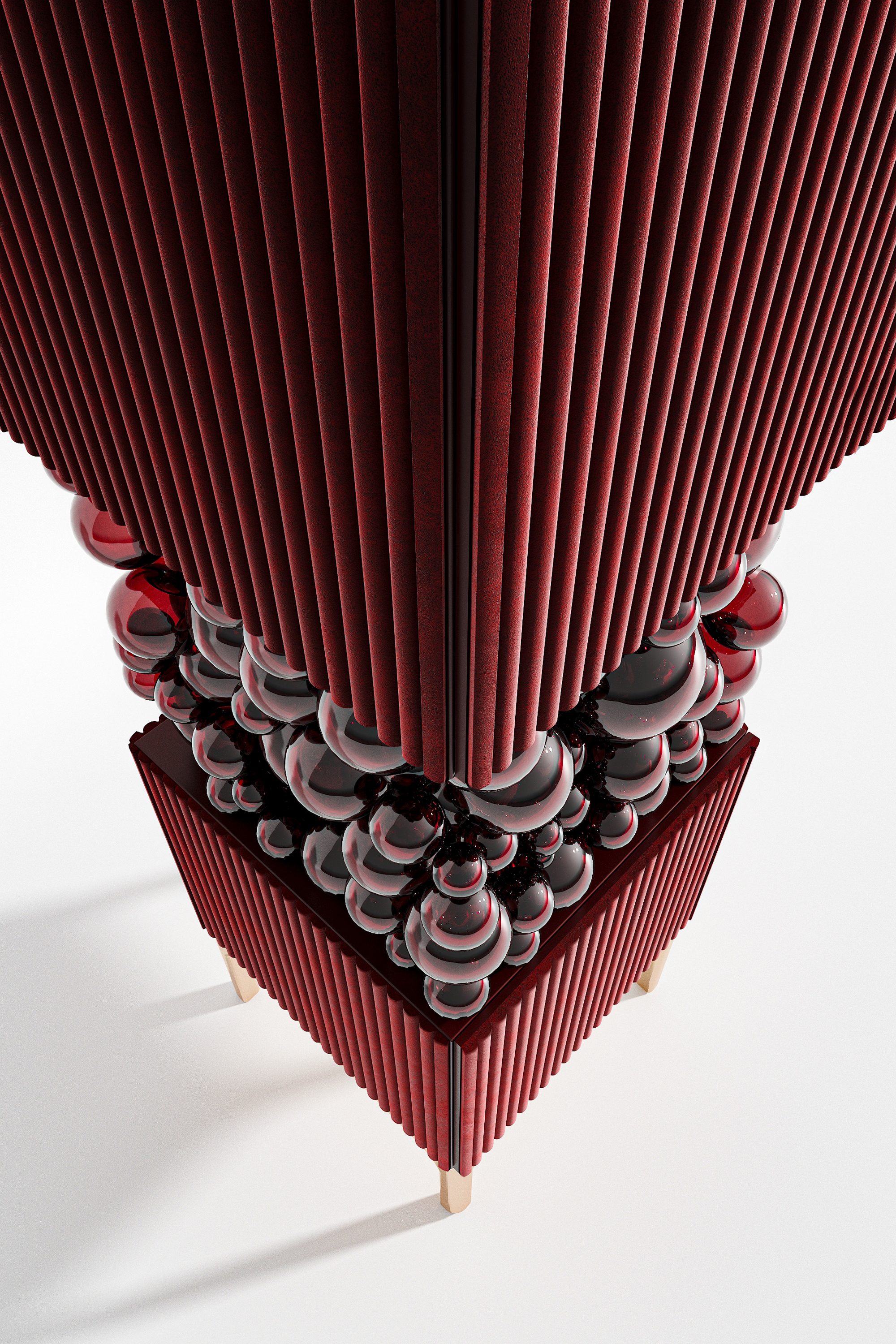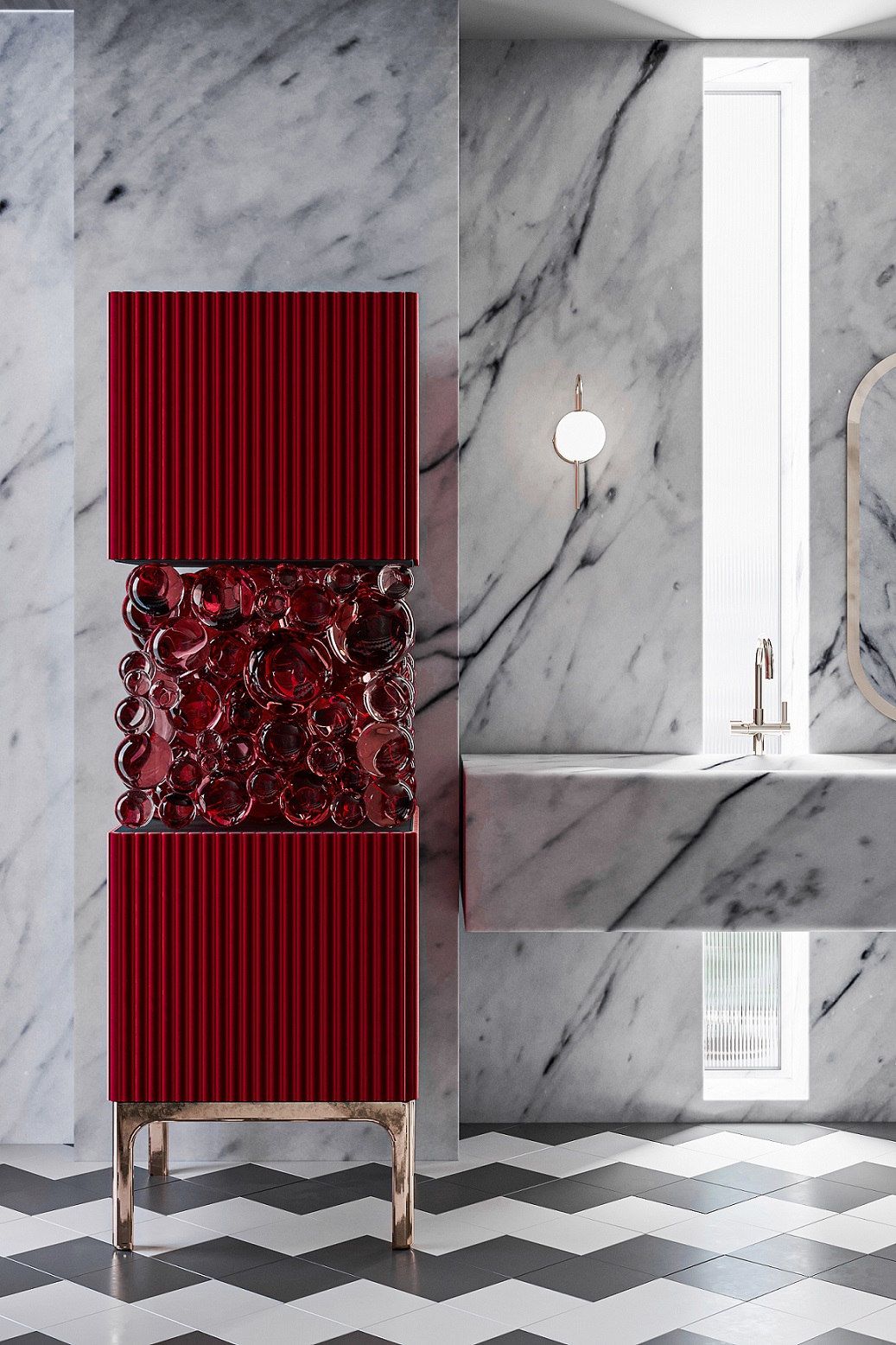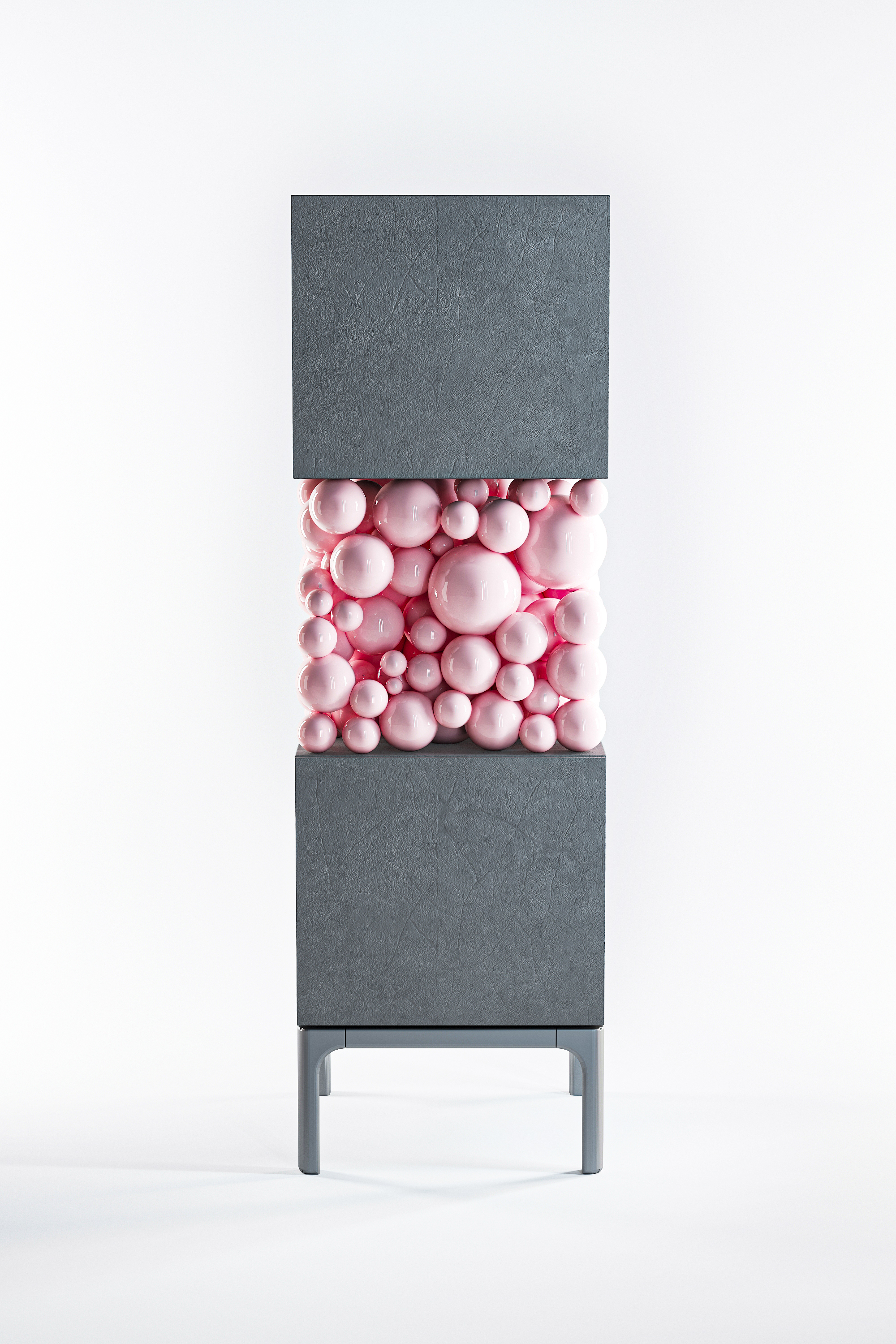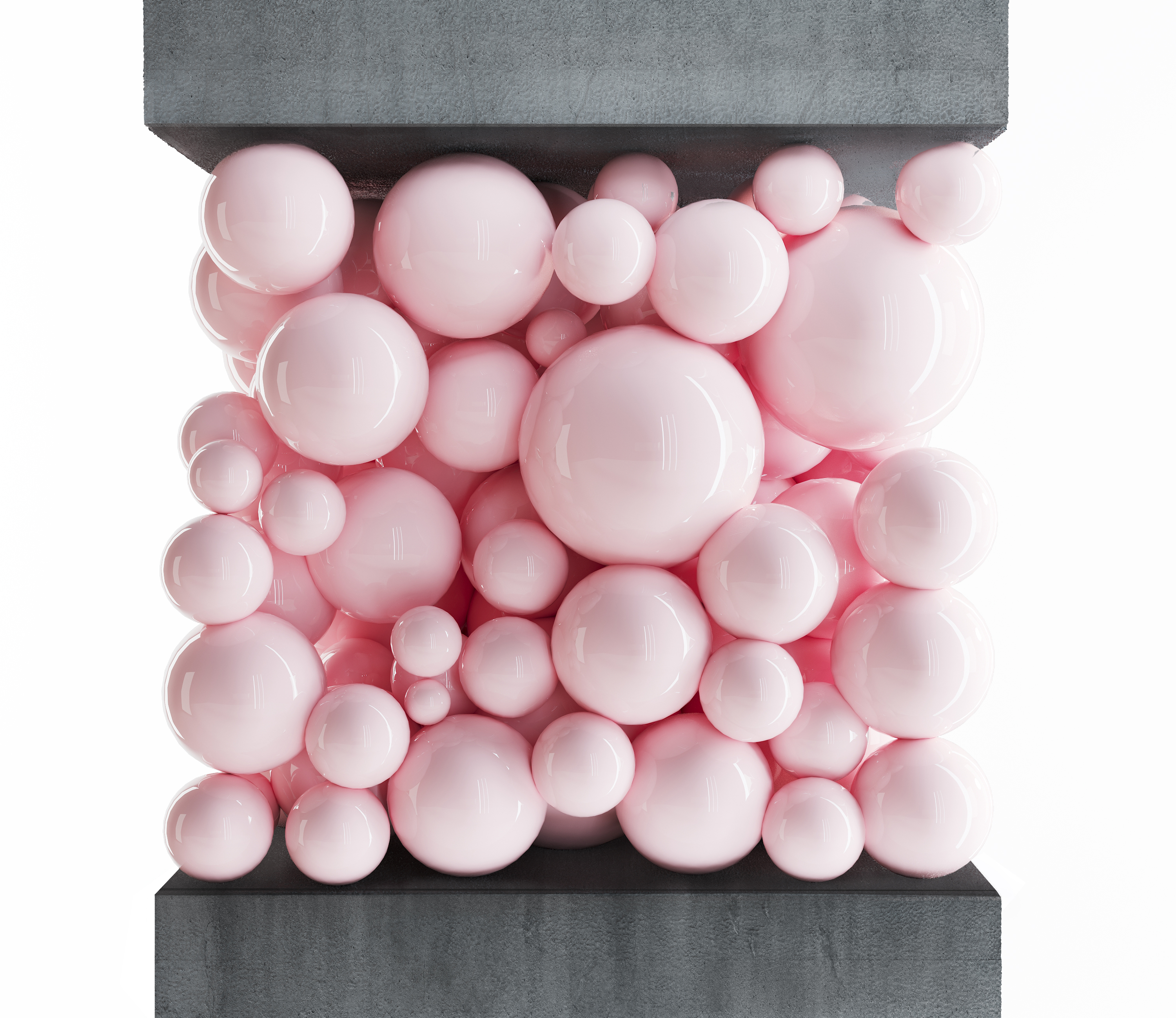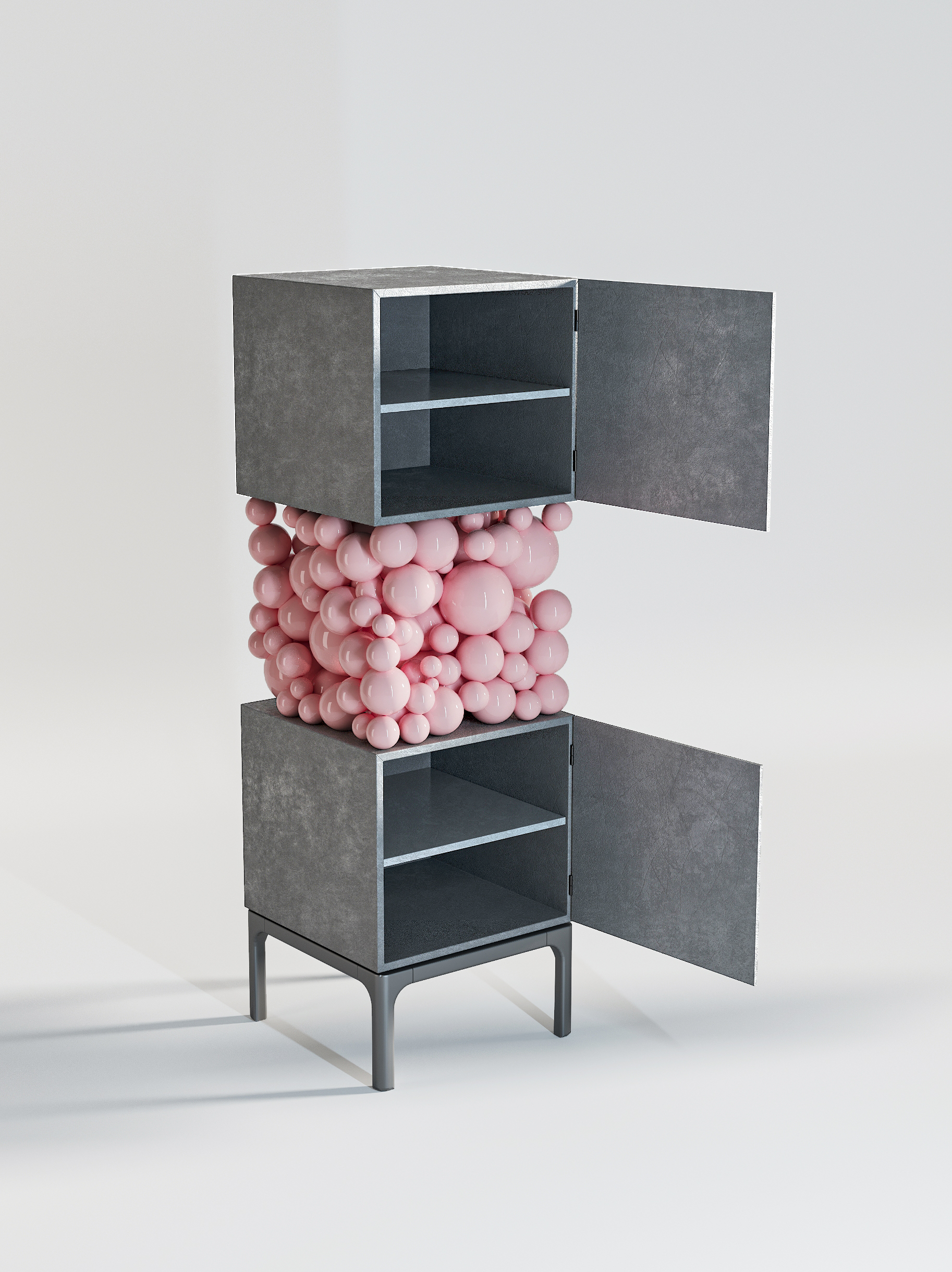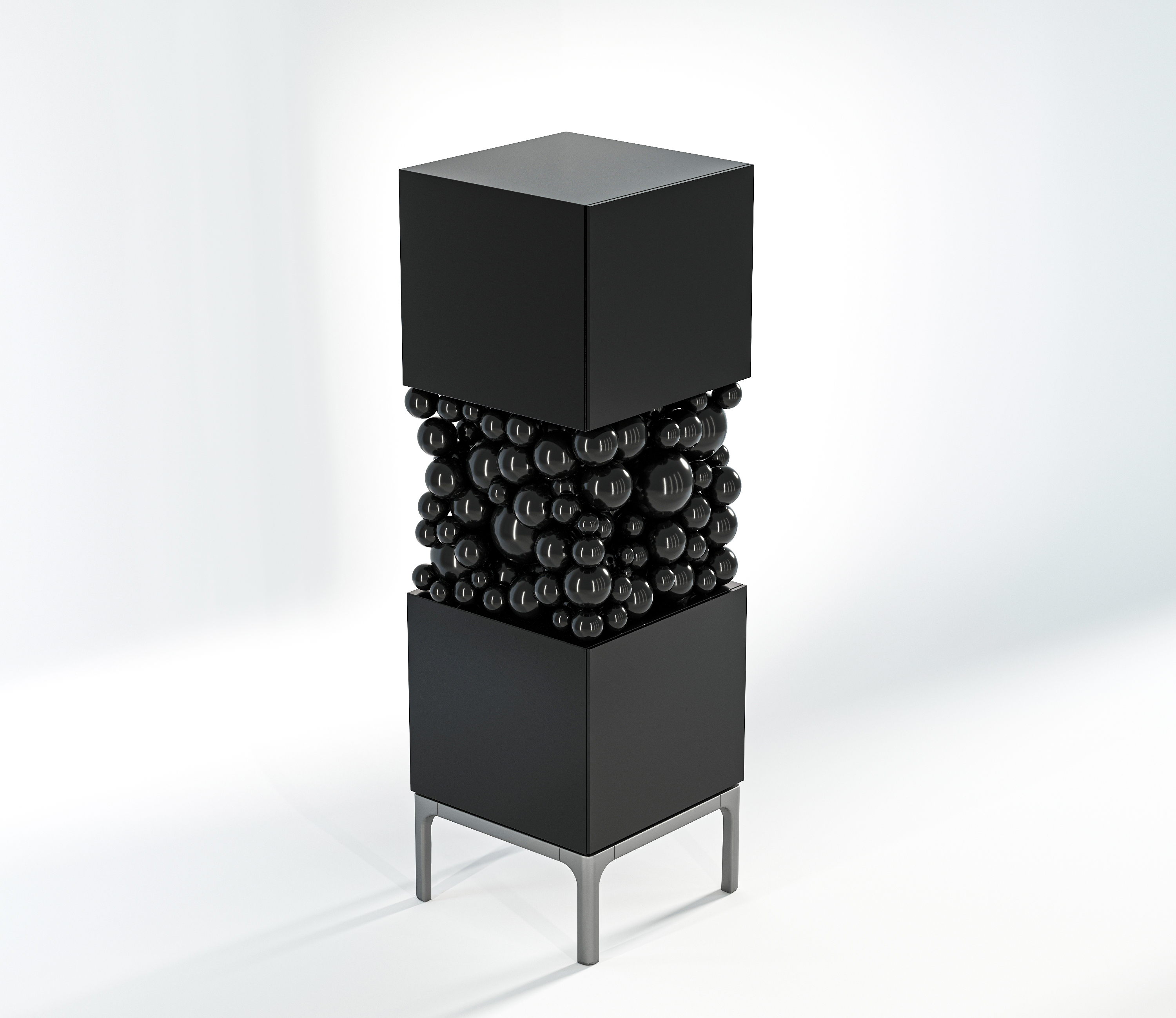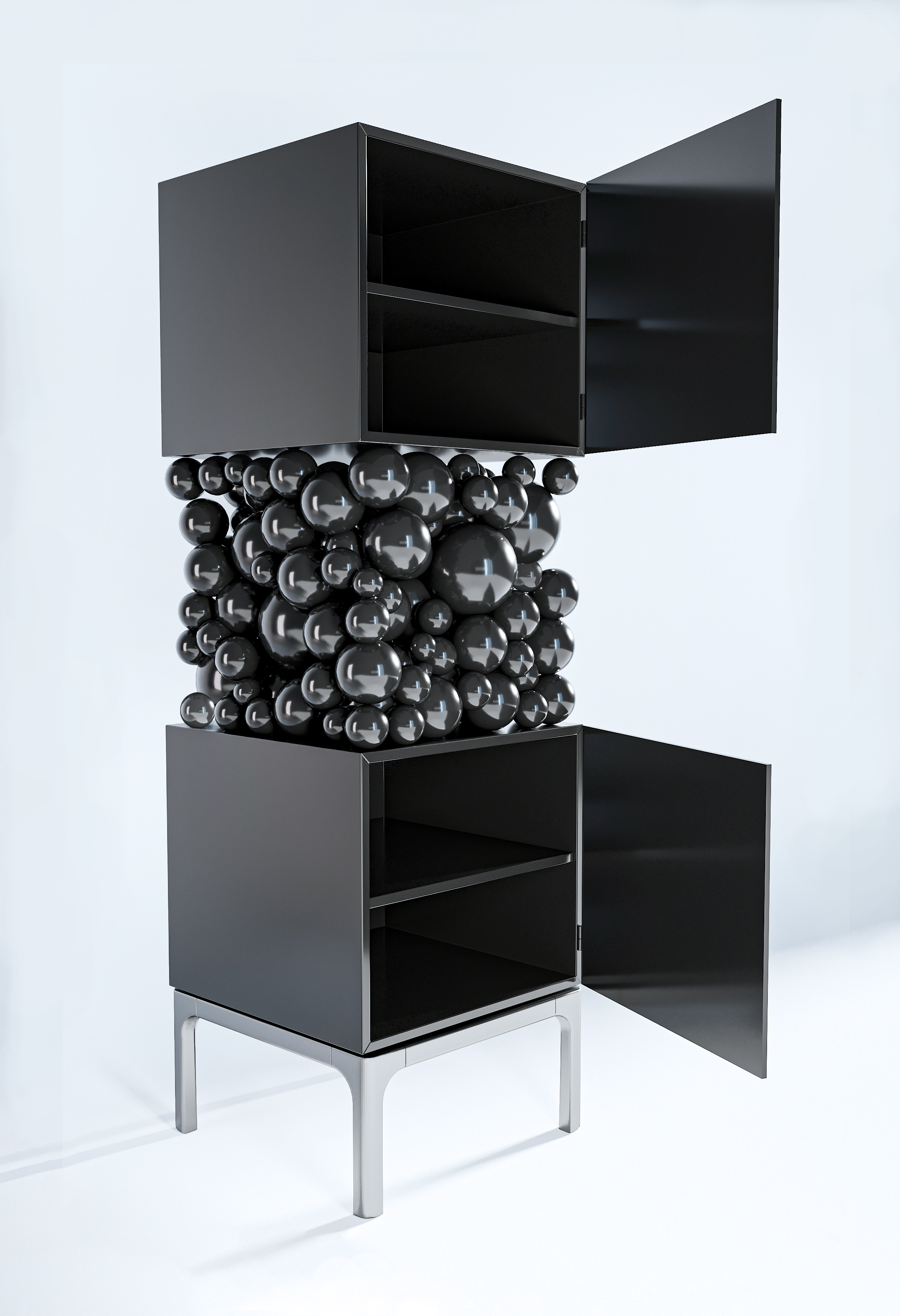 Cabinet
Author: Andrii Rudenko
Description
These contrasts can be enhanced by changing the «taste» of the object, depending on preferences or the interior's purpose. With the help of materials (combining glass balls with a matte surface of wooden cubes, or a matte surface of the balls with a glossy lacquer of the facades), colors (pastels and pure, rich colors), textures (gloss and matte coating of the facades).
Due to its cubes' height, the item can function as a cabinet or a drawer unit.