This playful pair – a cupboard and a chest of drawers – excellently supplement both the family of the BUGS collection and each other, owing to union of forms and contrast of patterns on the facades.
Rounded corners of the doors, long and thin legs, natural gamut of color, spots and stripes – all that creates an impression that these are not things, but creatures.
Price: on request
Limited edition.
Product upon request View Gallery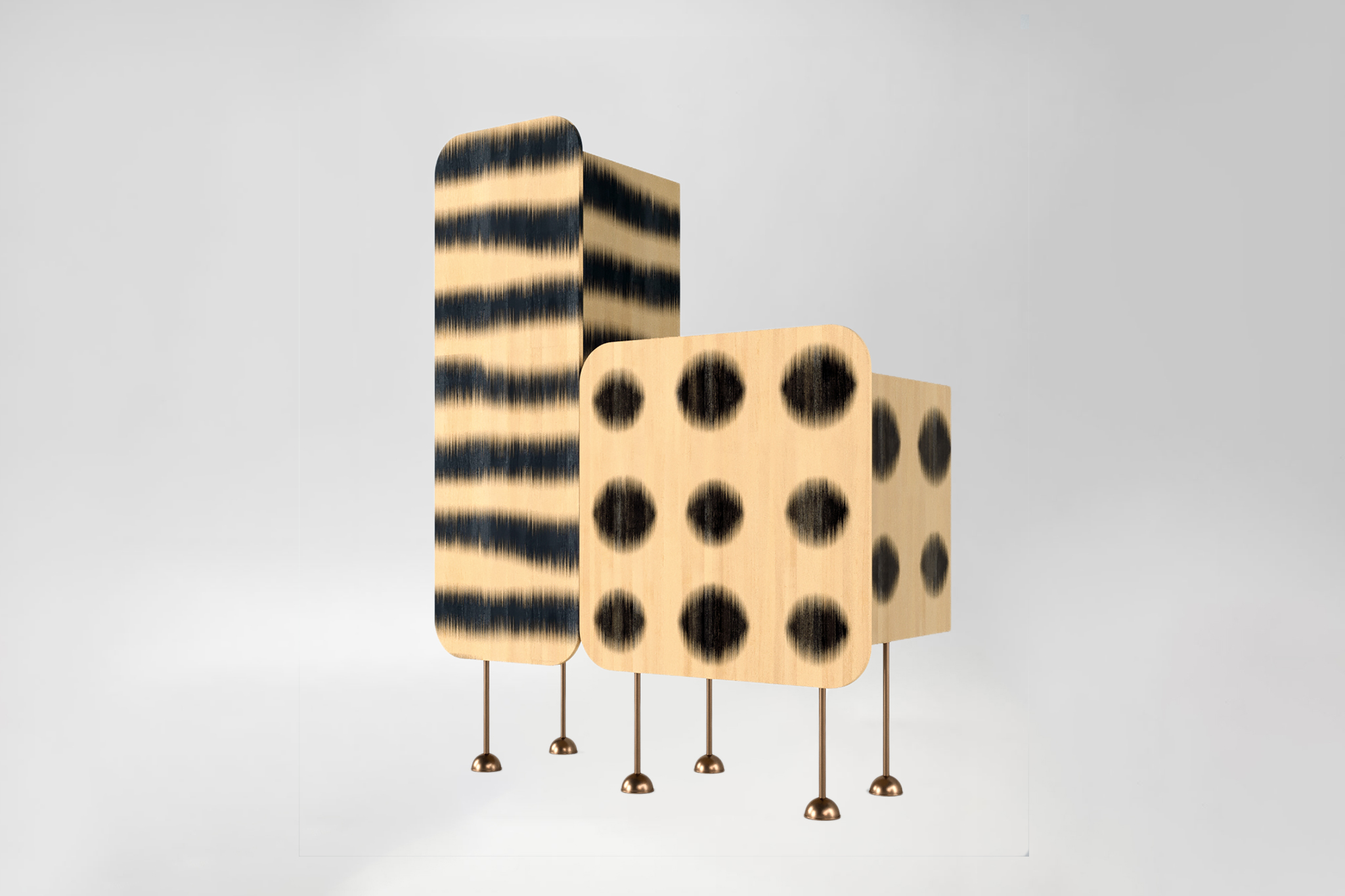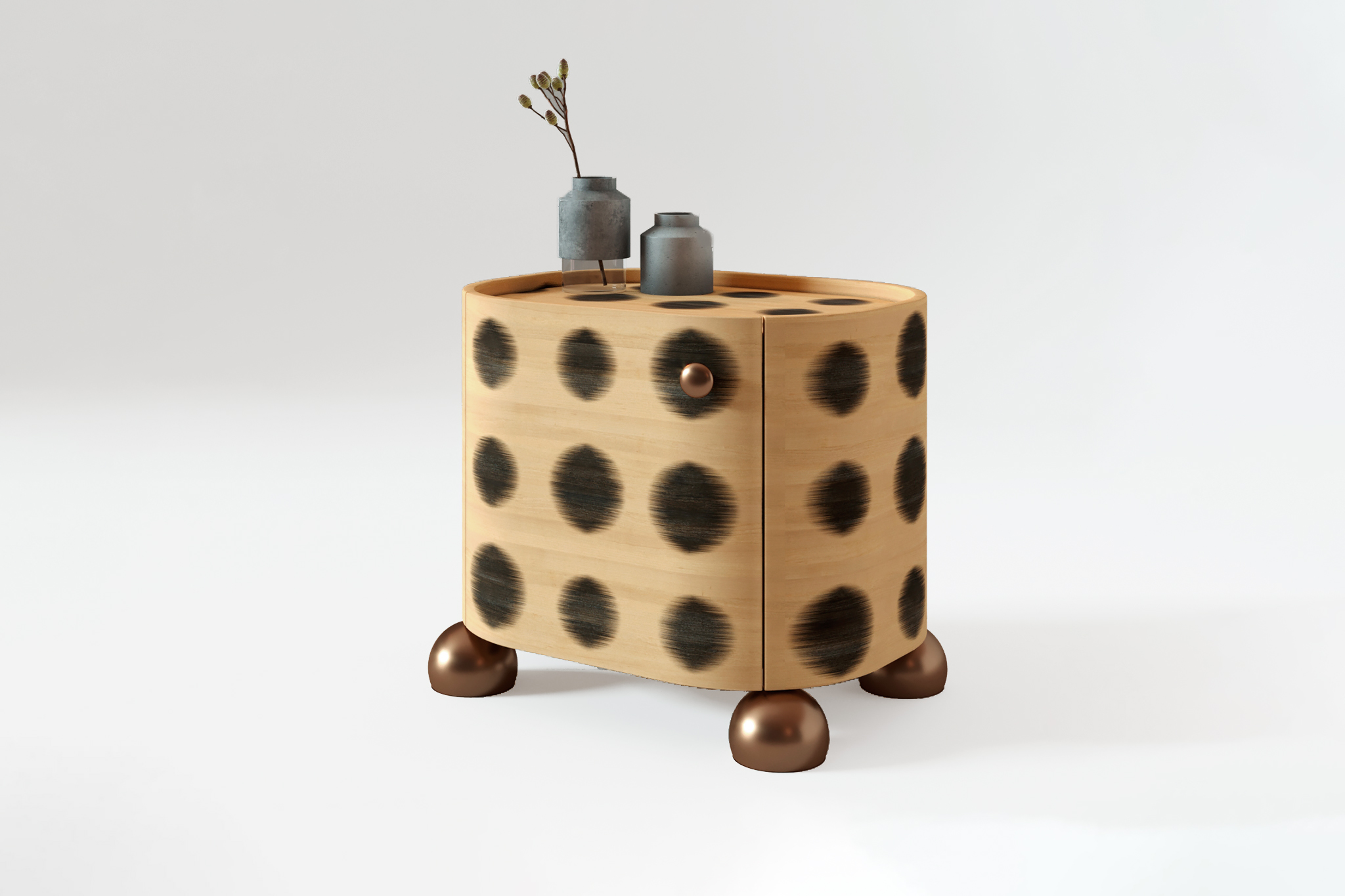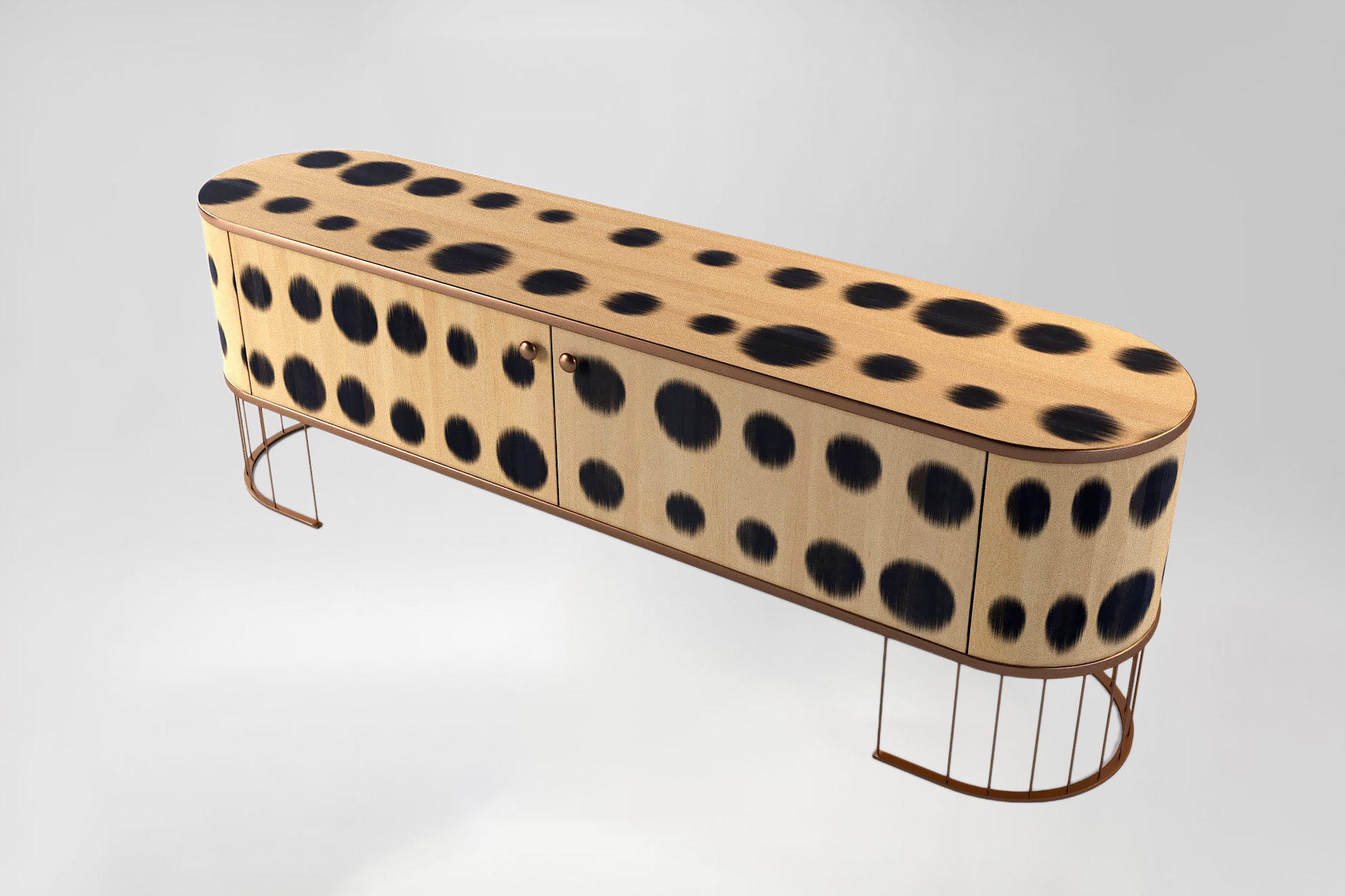 playful pair
Description
Materials and technology: bulk wood, veneer, searing, brass.