The table from the Eggs collection is another successful contemporary variation of the up-to-date aesthetics of retro-futurism.
Price: on request
Limited edition.
Product upon request.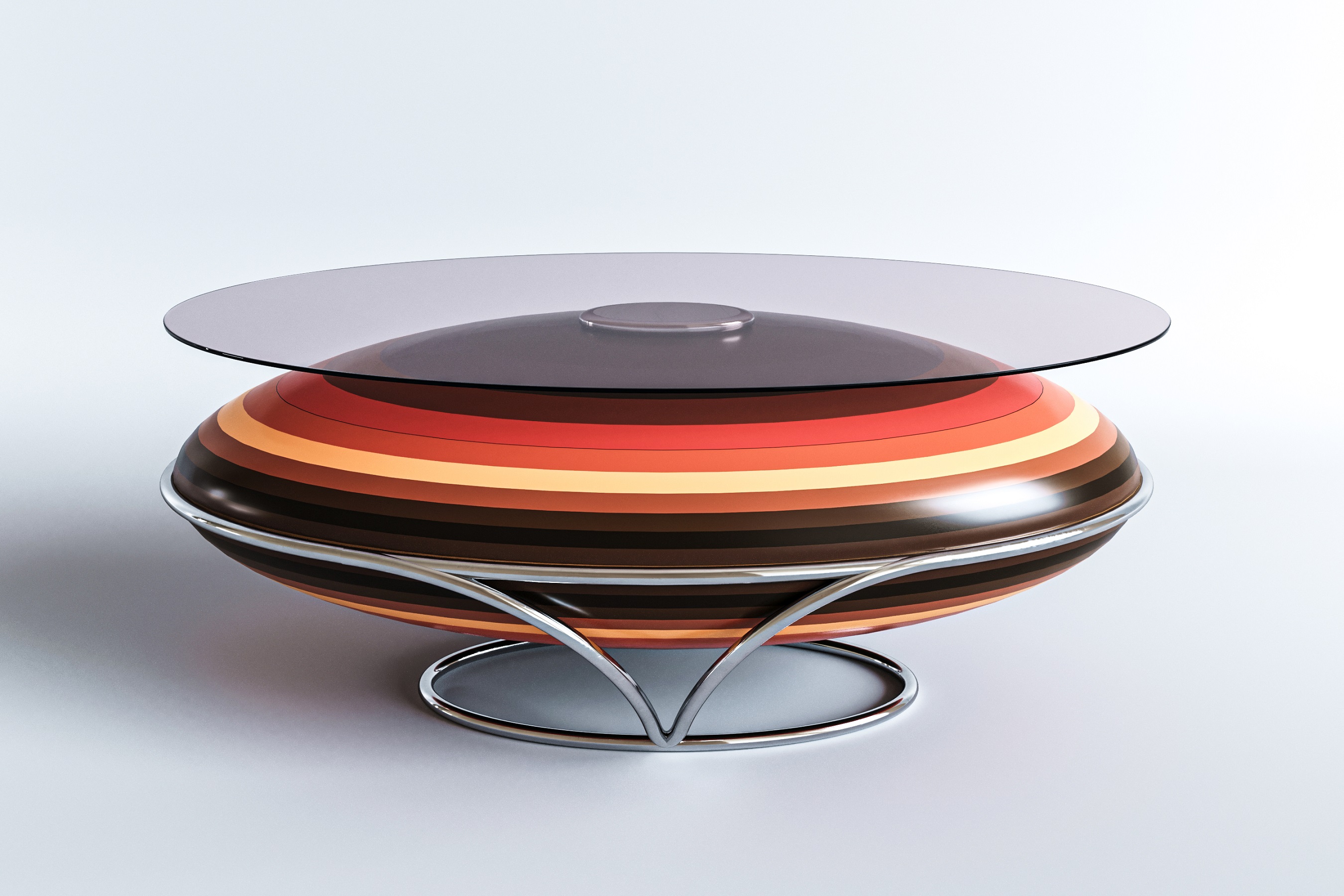 View Gallery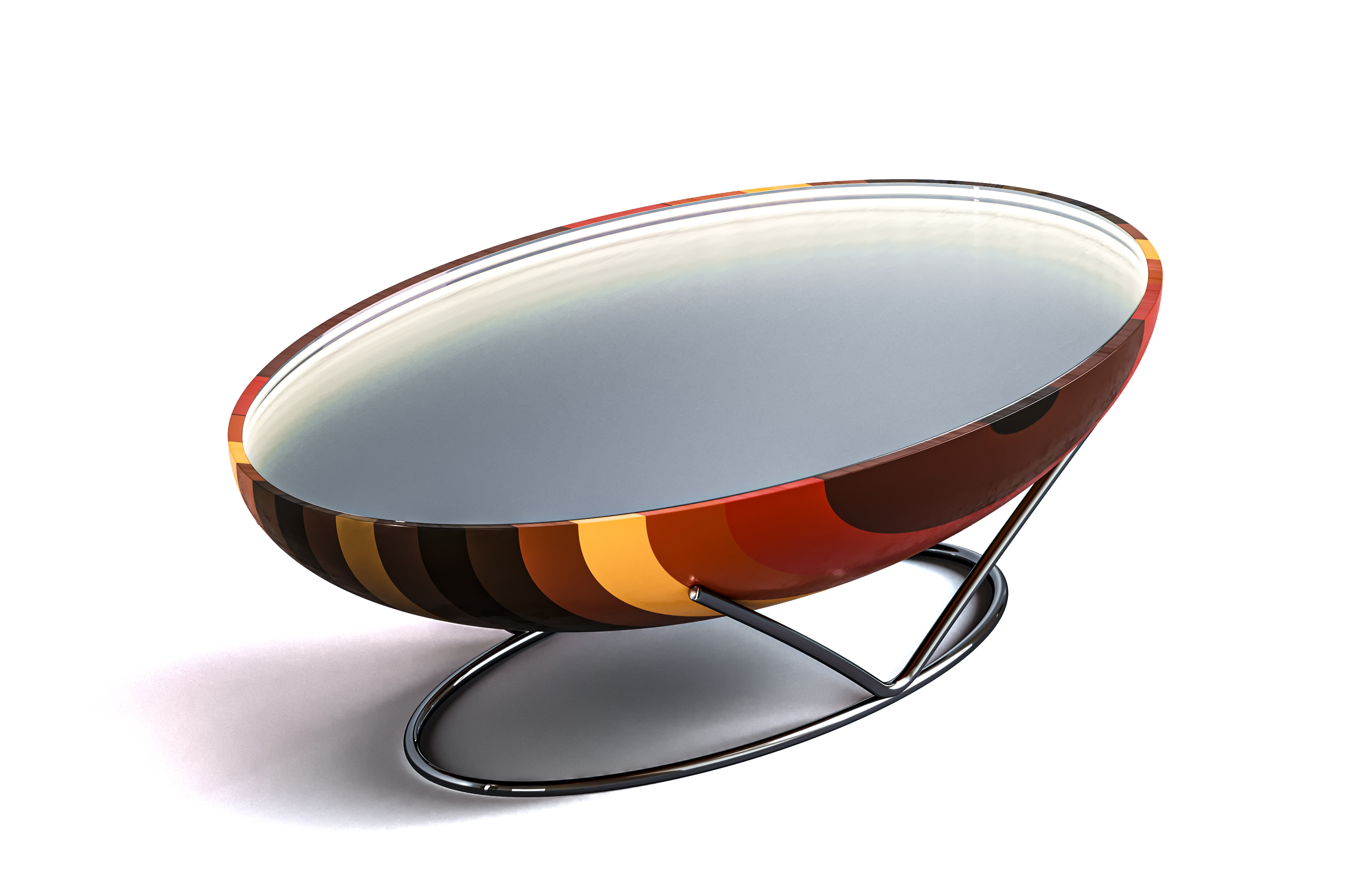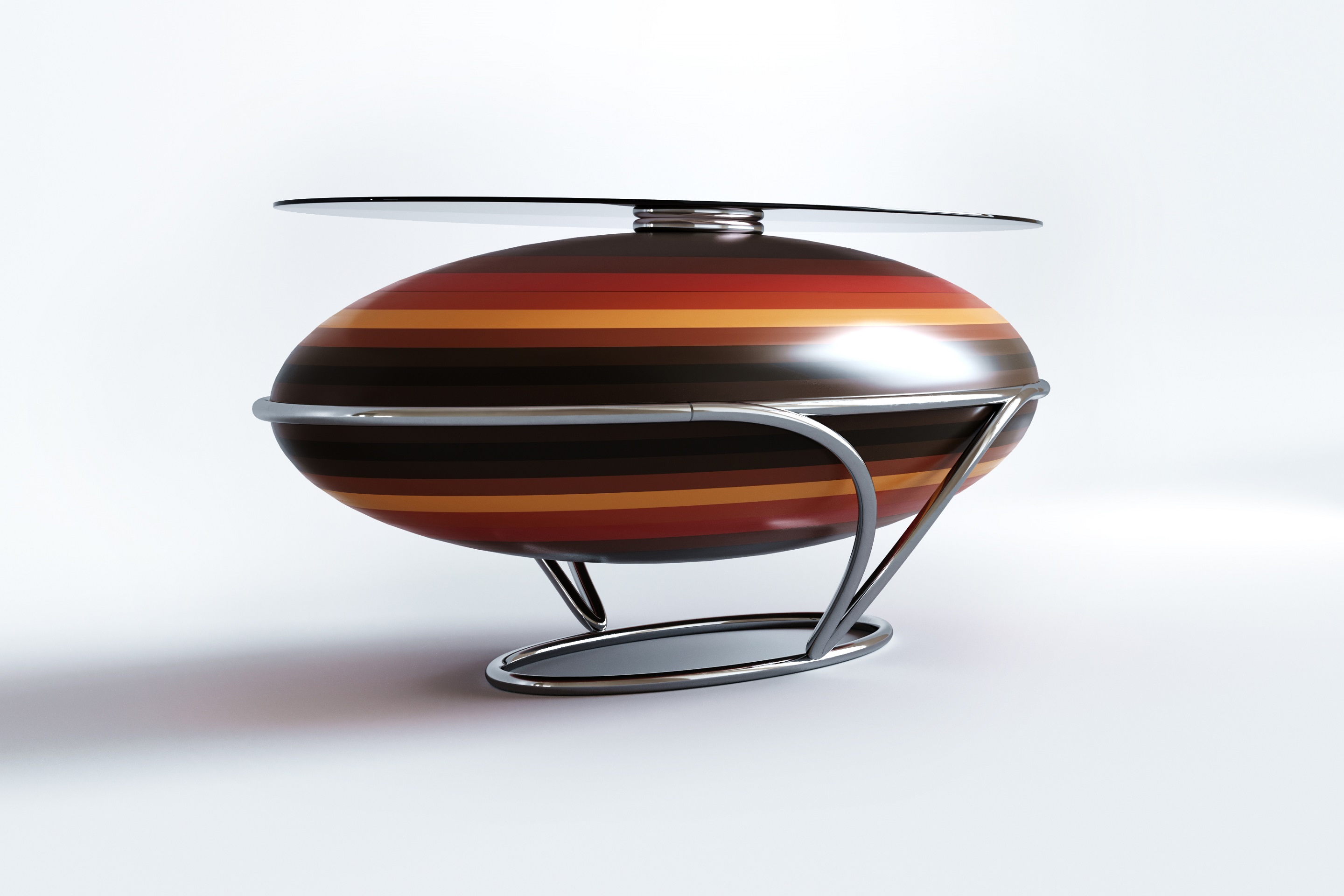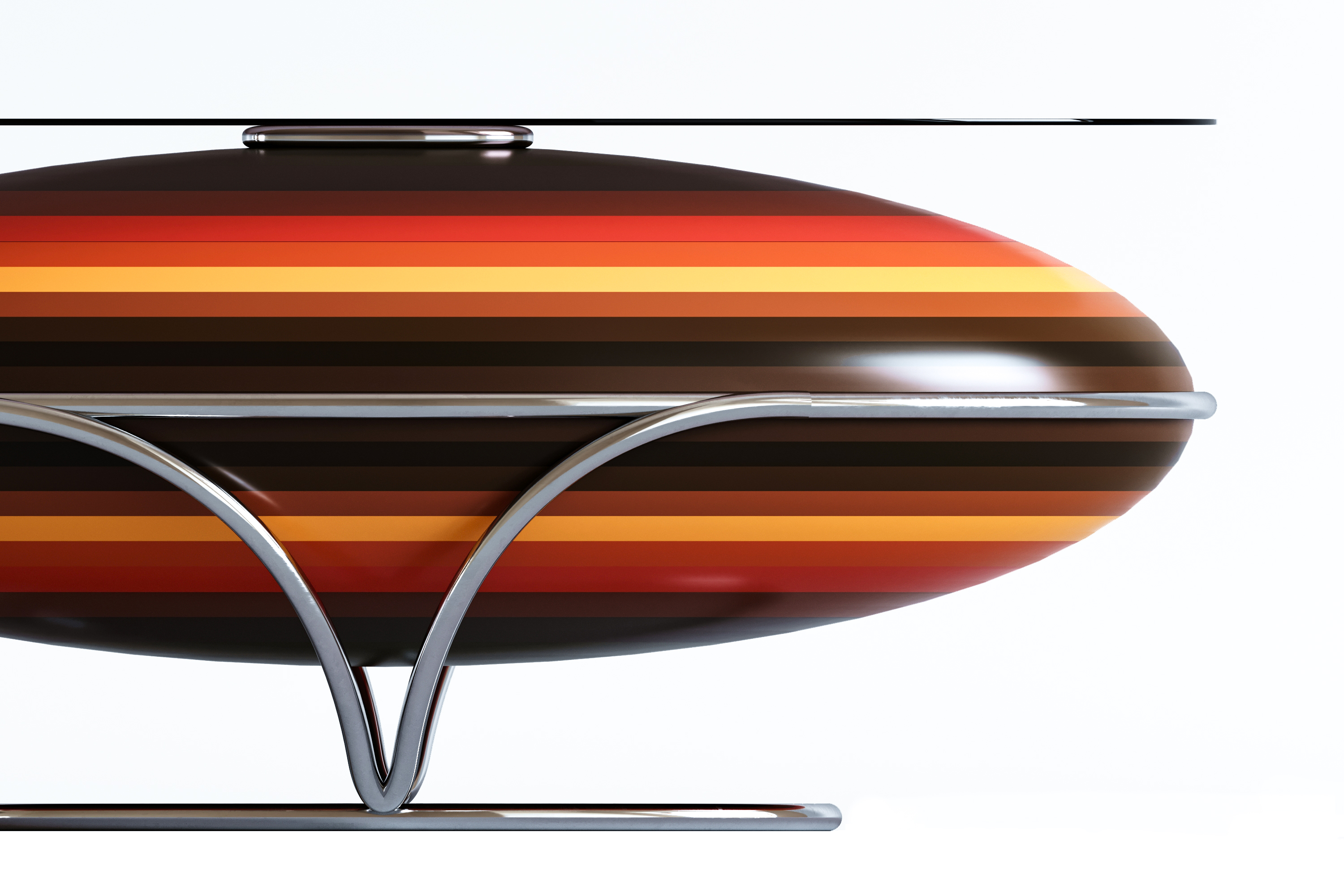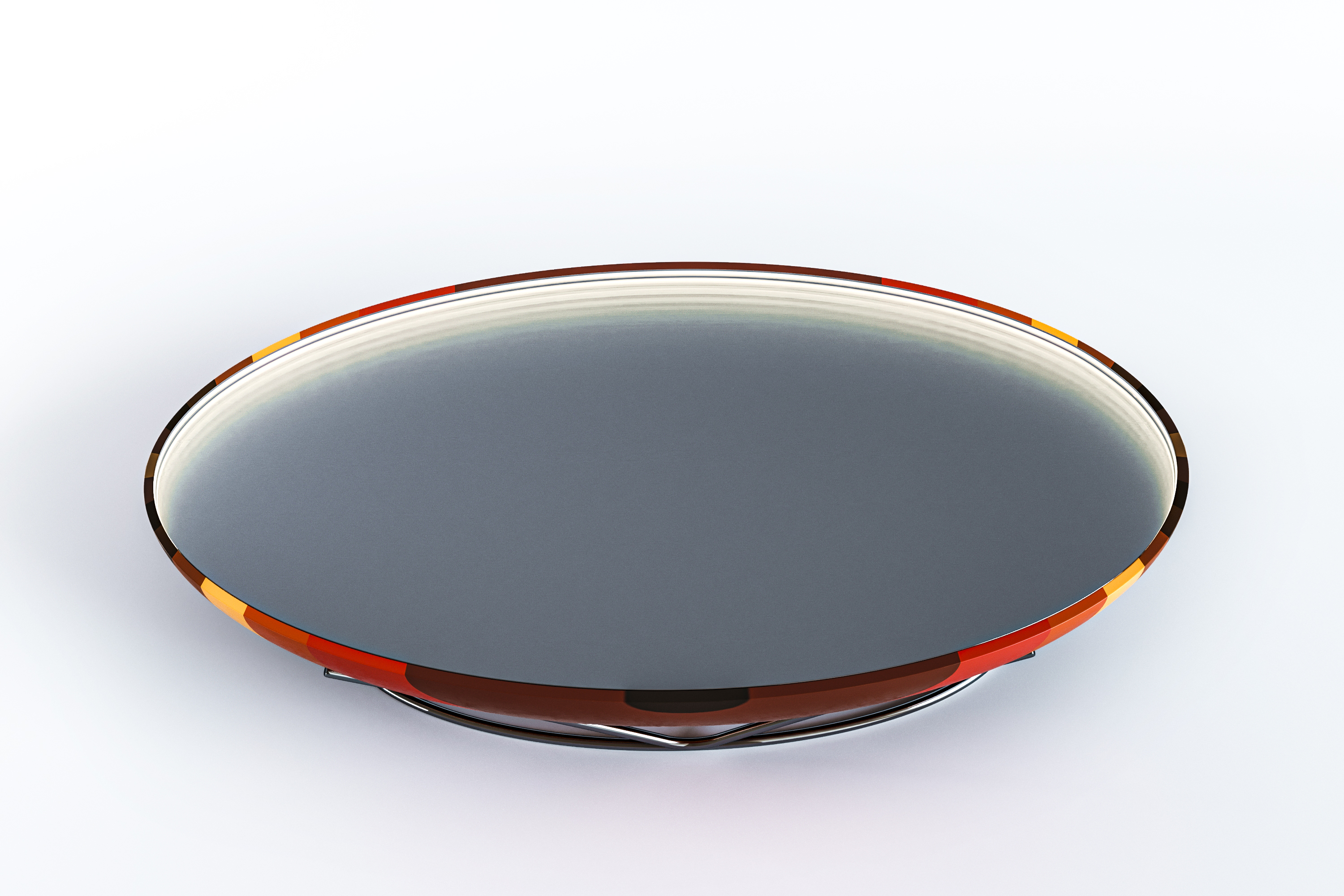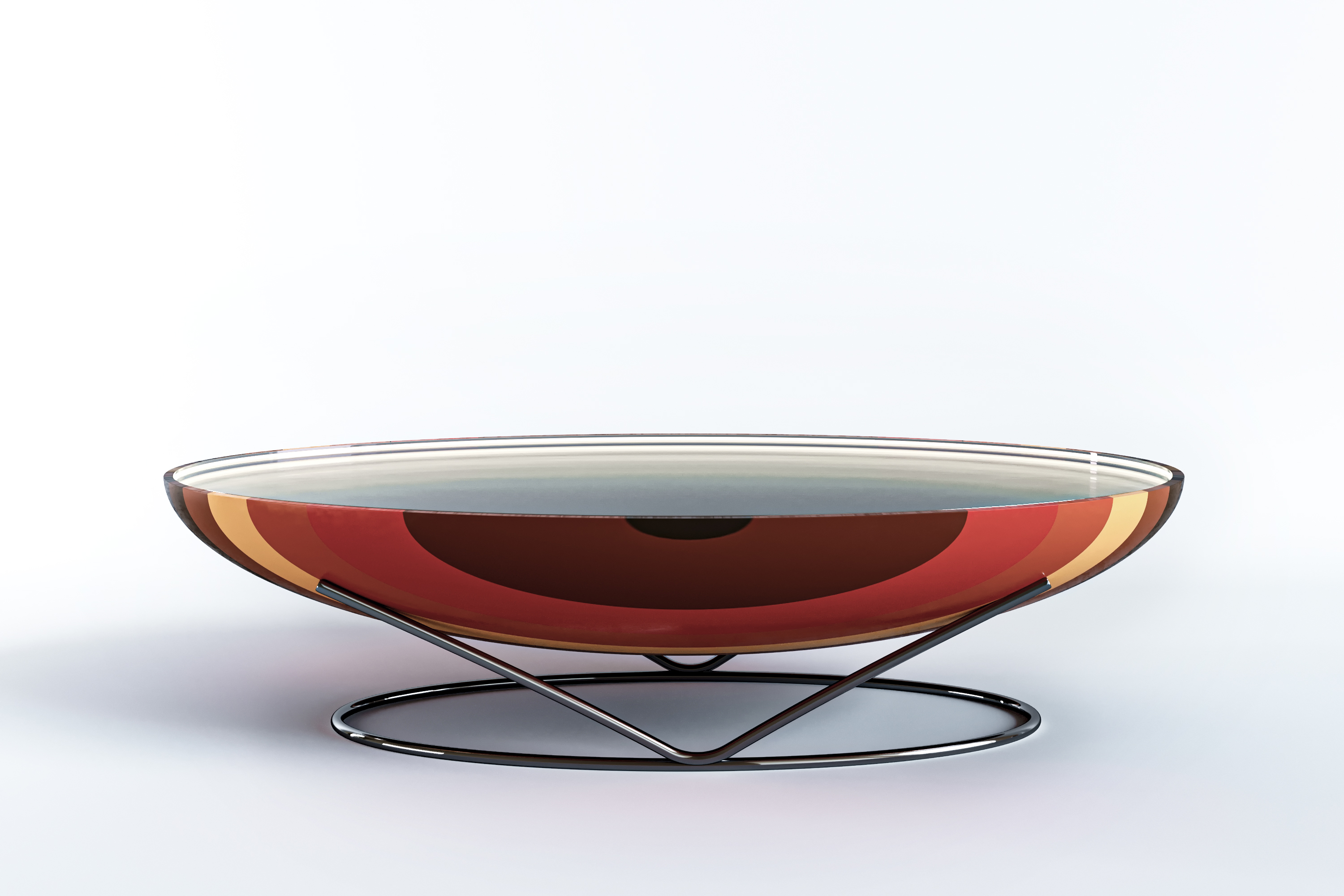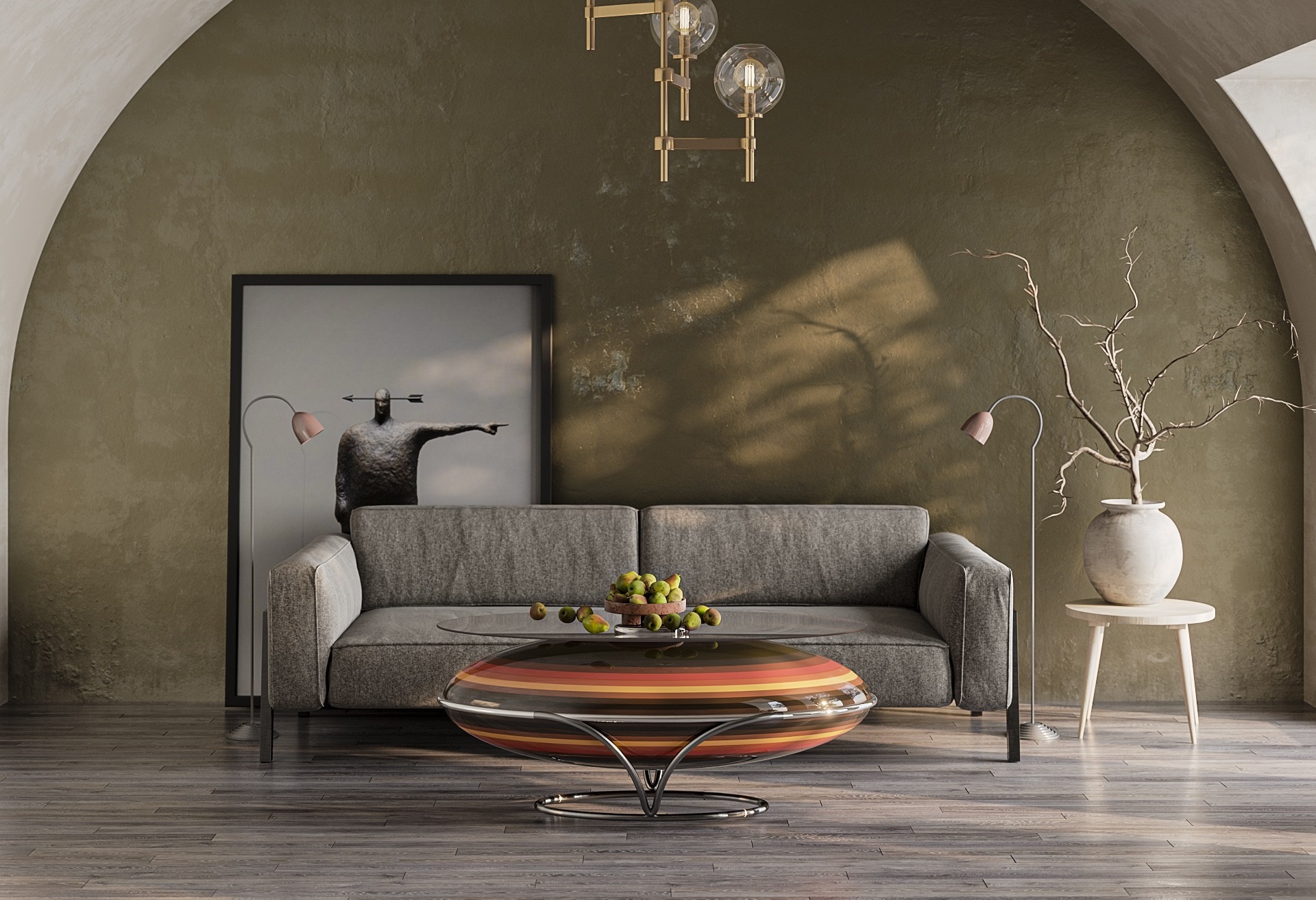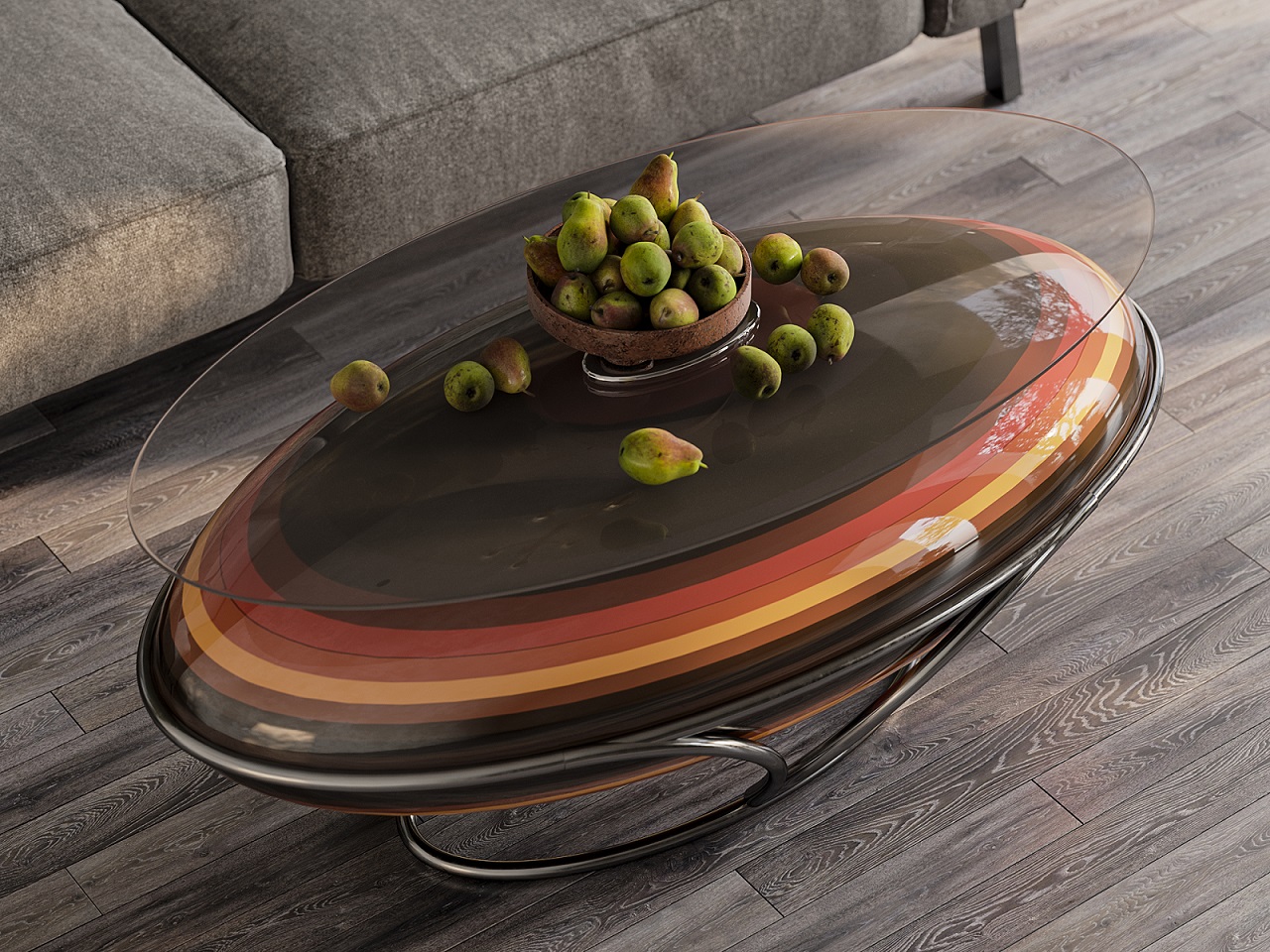 material or shape?
Author: Andrii Rudenko
Description
Spherical shape, bright-colored stripes that contrast with the natural texture of dark wood, varnish, metal stand, and a high-quality glass of transparent tabletop are all embodied in one interior object that is enough to claim one's emotional courage.