Lamp Mushrooms is the second dweller of the Mushrooms collection, a series of utilitarian objects with wood polypore mushrooms decorated facades.
Price: on request
Limited edition.
Product upon request.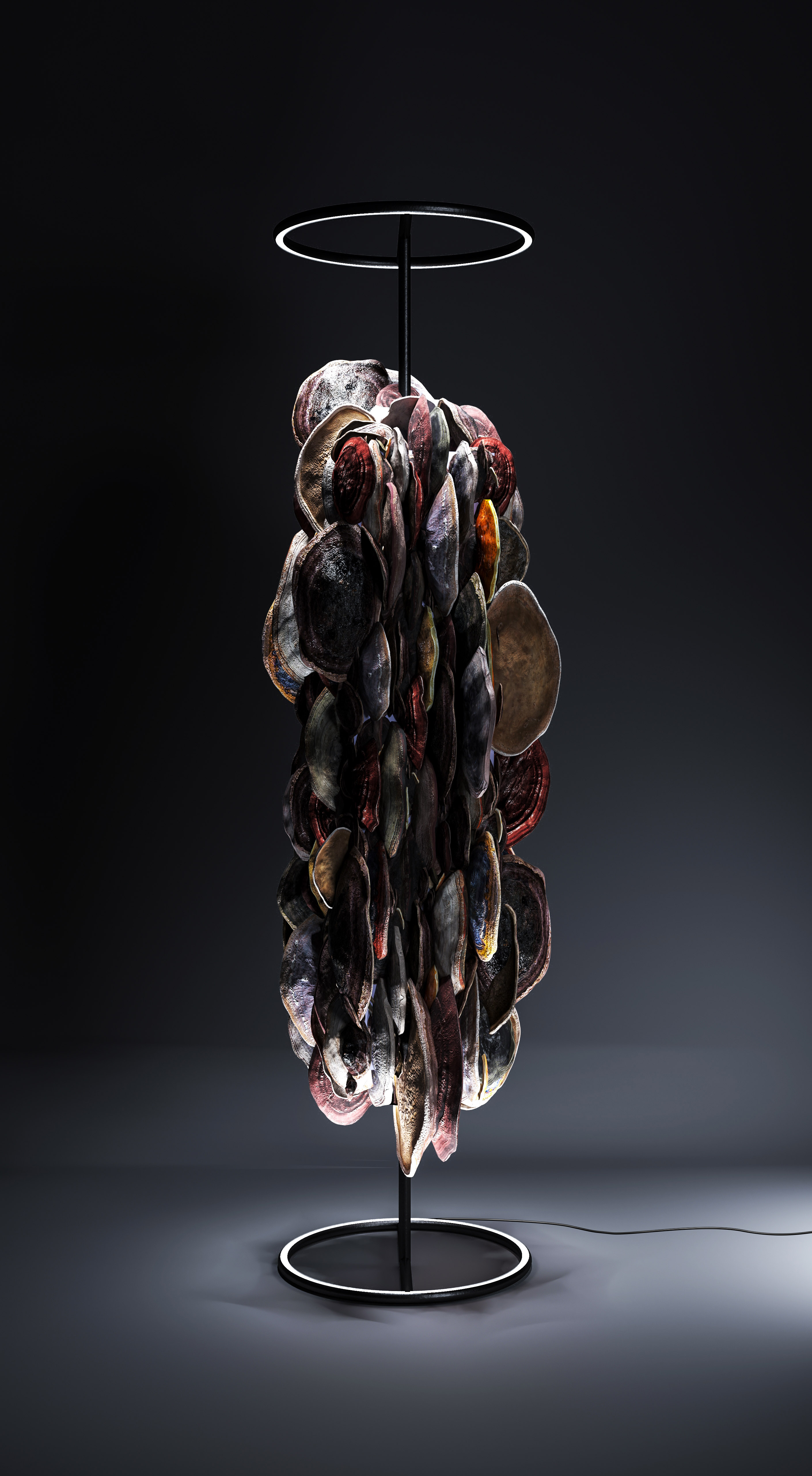 View Gallery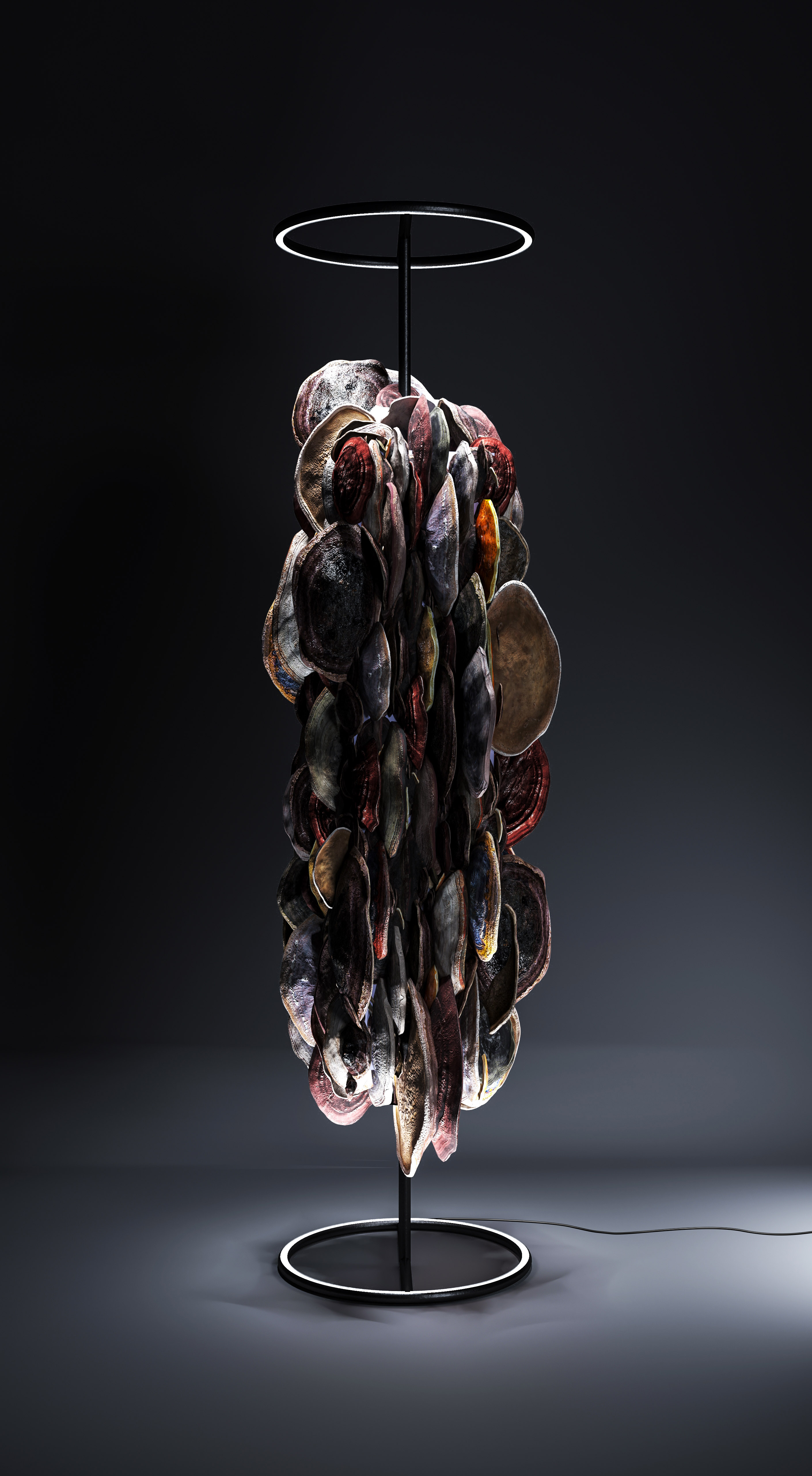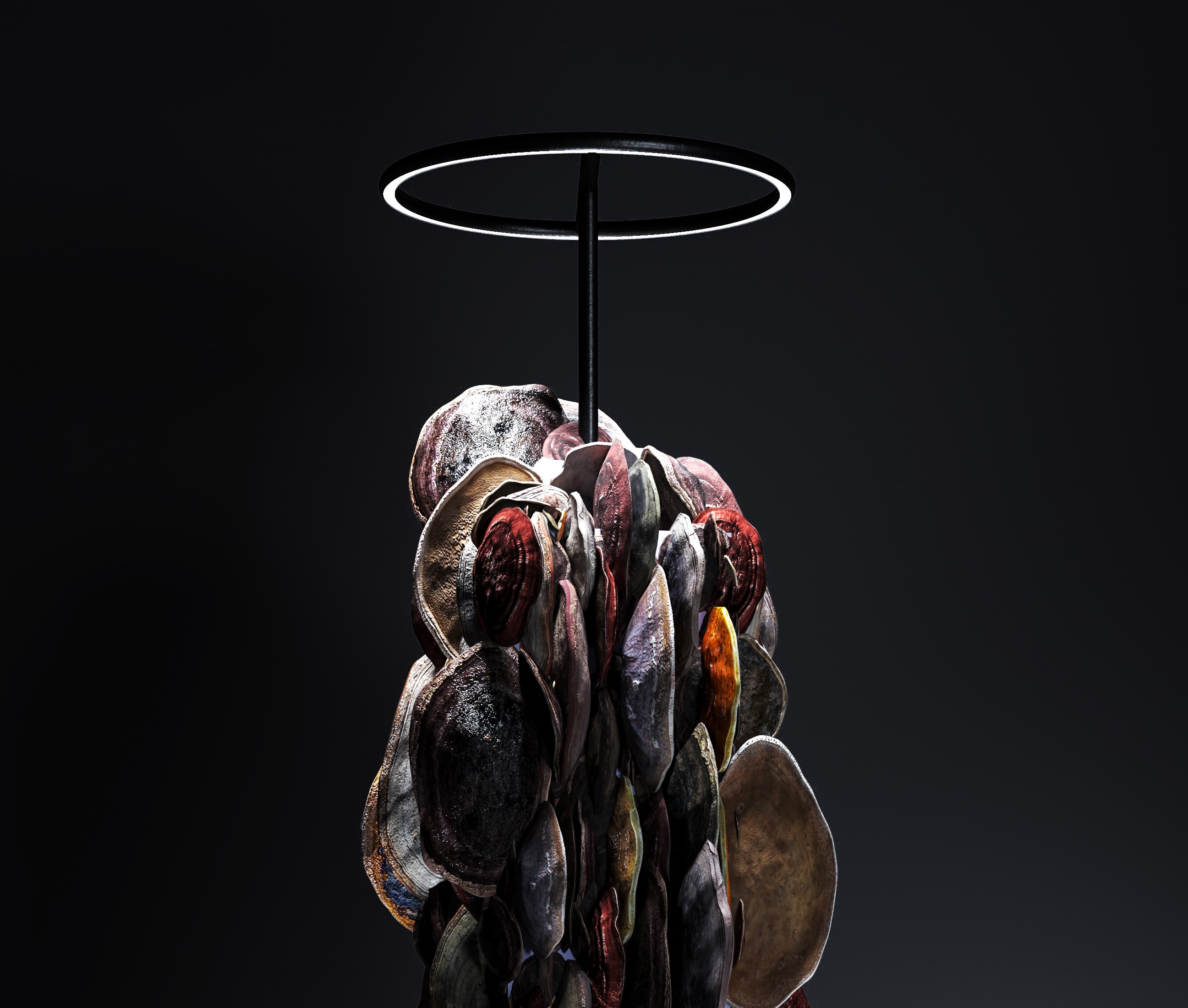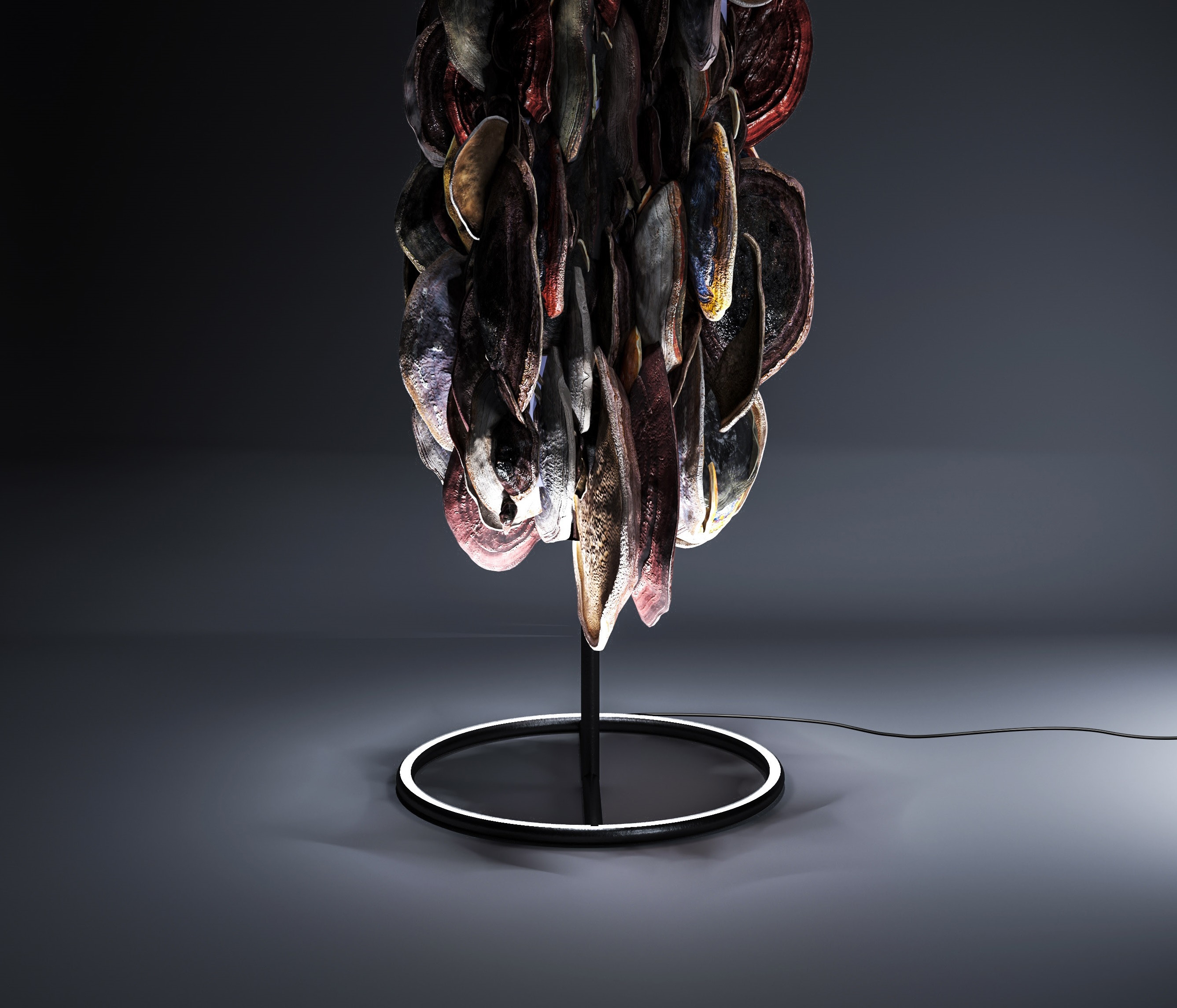 KNOW-HOW
Ideas sprout like mushrooms.
Description
This exotic floor lamp creates a whimsical light, which attracts even more attention and emphasizes the uniqueness of the object's material.